100 Of The Rarest Nirvana Tees Are Dropping This Sunday (11/28)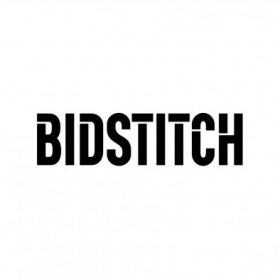 BidStitch
This Sunday, November 28th, Alexander Bolonis, (AKA @Faded_AU on IG), is doing a once in a lifetime vintage drop on his website. Alex has spent the last year and a half curating for the largest Nirvana drop in history. He's been selling since 2019, and even though he hasn't been in the game for too long, he's definitely making a name for himself, amassing over 15,000 followers on his IG. We got to speak with Alex about the curation process of this drop, and what inspired him to do something this insane.
What was your first exposure to Nirvana?
"I remember so clearly in primary school; I was 7 or 8 years old. There was this kid in my school, Caleb, who had blonde wavy hair like Kurt- and he would always use a ruler as an air guitar, playing "Come As You Are". I remember him so clearly; he was humming it with such intensity and obsession, and I loved it. It's such a fresh memory in my mind, it stuck with me for ages."
How did this idea come up?
"I want this drop to be like that old photo of hot topic. This will be everyone's opportunity to browse and time travel back to a day where people can purchase these old, original tees. This will be like hot topic in 2021 and online." 
How did you start collecting Nirvana?
"I usually do a super small drop on my website. I remember getting so hyped about collecting Nirvana and finding it in the wild. My first find was an in-utero shirt and after I found one, it lit the fire for me. Then I thought, what if I did a 15 shirt Nirvana drop.
Then I got to 15, and I was like maybe I'll get to 50. Few months went by, and it got to 50. Then I got to 50 and I was like fuck it, I'm going to get to 100.
It took about a year and a half to get to it, but somehow, we got there. In my head what seemed like just a fucking crazy idea actually ended up happening."
Just how big is this drop going to be?
"This is going to be the biggest Nirvana drop in history, and given how rare it is becoming, I think it will never happen again. @burnedout and @triplethreatvintage were my first inspirations because they first started doing nirvana drops. 
As it's grown, the whole perspective of the drop has changed. When it got to the point where it was 100 tees, it really kicked in that I'm dropping 100 Nirvana tees…
Nirvana has a lot of old heads that are super protective, but also there's a lot of young people using this as their entry to get into vintage.
I completely understand older folks who are super protective over a band that means so much to them. Initially I got into Queen through my dad, and it excited him. Shirts at the end of the day are a gateway for younger people that will allow them to explore and fall in love with the band that a lot of these older fans love. Tees are a bridge between generations.
Nirvana is one of those bands that has cross generational appeal and influence. T shirts are a tangible way to connect between concerts, ages, and eras. That's probably my favorite thing about them."
Any shirt in particular you don't want to get rid of?
"This Kurt Cobain memorial tee- It was sitting somewhere for ages. I saw this shirt and I thought it was the craziest bootleg I've ever seen. I've worn it so much and I've never seen another one like it at all."
Thoughts on the Nirvana HSB (Heart Shaped Box) Tee? It's a pretty polarizing shirt.
"Some people love it for the shirt, and some people love it because of the hype. HSB is one of my favorites, before it was even worth tons of money. I've always loved the shirt.
I think a lot of the Nirvana tees have something unique about it that you can love but I think it gets a bad rep because of the super high price tag. At the end of the day its worth what someone will pay for it."
What are you going to do after the drop? I'm sure it's a bittersweet moment for you to sell everything overnight.
"I've built such an attachment with these pieces. But the point of this drop is to create an experience for my customers. I want to be able to put this money towards a house and while it will be bittersweet, as soon as the drop finishes, I can guarantee you I will try to purchase more tees again."
---
Huge thanks to Alexander for talking with us, and telling us more about this incredible drop. Check out his Instagram and website for more info on the drop coming Sunday, November 28th @ 10AM AEDT.