A Pair of Nike SB's Made From the Goodwill Bins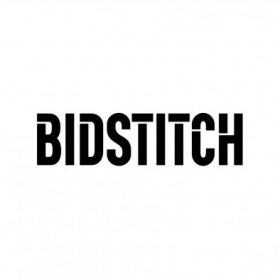 BidStitch
Vintage upcycling and reworking has been growing exponentially in the past few years. Everything from Harley Davidson tees to Nike sweaters have received the rework treatment. Recently we saw something unique happen; a sneaker made entirely out of items thrifted at the Goodwill Bins. Benny Goldberg posted his creation on social media and was instantly flooded with support and amazement. The patchwork design was something that everybody could appreciate, and the fact that he bought all the items at the bins added to the creativity of the sneaker. We had the lucky opportunity to speak with Benny and hear more about his design process and inspiration.
1. Who are you?
"My name is Benny Goldberg, I'm 22 from Savannah GA/Detroit MI."
2. What was the inspiration for the sneaker?
"My inspiration for this sneaker was to do the ultimate upcycle. Finding something great at the Goodwill bins is an amazing feeling. I thought what if I found trash at the bins and turned it into something great? I was also greatly inspired by my early experiences in the sneaker world. Throughout middle school my older brother, Noah, would hand me down his old dunks. Some were Northern Lights mids, Asparagus lows, Camo Tre AD, and a couple more.
He would give them to me when they were ripped, beaten, and he considered them trash. But to me these were my treasures. It's super cool that depending on the person, an item can be at the end of its life but when put in somebody else's hands it can be just starting its new life."
3. How did you source all the materials from the bins?
"When I was getting the materials, I felt like I was definitely getting some stares. I was grabbing dresses, baby clothes, women's blazers, everything. I filled my cart completely with anything I thought had an interesting pattern, texture, graphic, or material. Even if it was a 2×2 in area of the garment I planned on using, I threw it in my cart."
4. How long did it take to make the sneaker?
"It took roughly 100 hours of work. In the small 1 minute video you can count me wearing 18 different outfits throughout the process."
5. How has the feedback/reception been?
"Recently I have received some great feedback and even had them checked out in person by sneaker content creator @Kustoo."
6. Future plans for your work?
"My future plans are to always keep designing and creating. I will be graduating next year and am planning to get a job in the footwear design industry or even continue down my own path."
---
Special Thanks to Benny for talking with us about his sneakers. We're super excited to see what he does next! Make sure to follow him on IG for any updates and future projects!