Amy Sedaris Donates Items For Charity Auction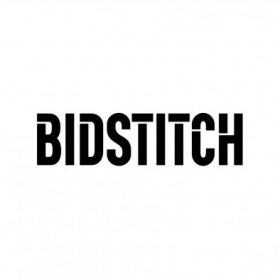 BidStitch
Amy Sedaris wears many hats – she's a show creator, writer, and actress who is best known for her role on the Comedy Central show, Strangers with Candy. Most recently, Amy wrote and starred in her own hit show, At Home with Amy Sedaris, which features celebrity guests and closely resembles her own whimsical Greenwich Village apartment.
To her millions of fans, Amy is also known for her eclectic home decor and her passion for collecting obscure collectibles from around the world. During the pandemic, Amy connected with her fans on Instagram by showing off her treasures and playing story-telling games with them. One popular recurring post was called, "What's in the Drawer?" Amy would playfully open the drawers of her colorful cubby cabinets to reveal sweet (and delightfully weird) miniatures that were stashed in the teeny drawers. Amy's fans loved the front row seat into her magical home surroundings through her story-telling on Instagram. But as Amy opened more and more of her bigger drawers (and cabinets and closets), she decided that it might be time to de-clutter a bit.
As long-time donors and customers at Cure Thrift, Amy and her BFF, Adam Selman (Rihanna's clothing designer) gathered a bunch of their once-loved items and donated them to our shop. One particularly hard-to-part with item was Amy's faux hand-painted (by pal Todd Oldham) fireplace and mantle. Amy made a final farewell Instagram tribute to the fireplace and let her fans know that it was donated to Cure Thrift. To our surprise and delight, the post blew up and we quickly found the shop filled with Amy's fans who were taking photos of themselves in front of the fireplace and begging to purchase it. Our DMs were overwhelmed with messages from all over the country – Amy's fans wanted to purchase anything and everything of hers. One person wanted to have the mantle shipped to Hawaii – no matter the cost.
We thanked Amy and told her what an amazing response we had from our mutual – and new – customers and fans. As we talked a bit more about her stuff and how much people wanted it, we said, "wouldn't it be fun to auction it off on an Instagram Live and let people from anywhere bid with Amy from their own homes?"
And that's exactly what we're doing.
The auction planning inspired Amy to declutter even more of her home. She packed up 50 bankers boxes of the quirkiest and truly one-of-a-kind objects, art, clothing, and memorabilia from her shows, travels, and fabulous famous friends.
And yes, we're even auctioning off the famous cubby cabinets that will come pre-filled with surprise gifts from Amy.
Our meet and greet on Thursday, June 16th is the perfect opportunity for Amy to meet her fans and for Cure Thrift to showcase Amy's beloved treasures, which will be auctioned off the following Monday, June 20th on Cure Thrift's Instagram Live.
100% of the proceeds from this auction will support Cure Thrift's mission to provide funding for type 1 diabetes.
---
Meet & Greet + auction preview: Thursday, June 16th (4PM-6PM)
Location: Meet & Greet: Cure Thrift, 91 3rd Ave (corner of 12th and 3rd) in NYC 
Instagram Auction: Monday, June 20th (7PM-10PM)
Auction: Exclusively on Instagram Live, @curethrift