An Ode to Shakedown Street: The Rise of Vintage Grateful Dead Tees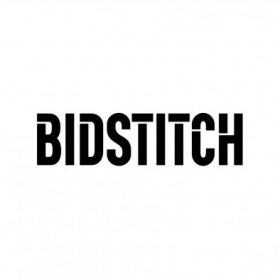 BidStitch
The Rise of the Dead
The Grateful Dead formed in 1965 right off the coast of San Francisco in Marin County. Most of the group was in a band previously named the Warlocks shifting to blues and Folk Music and in 1965 renamed to the Grateful Dead. Amassing a cult like following of "Deadheads" due to their rabid love for the band and the counterculture ideologies along with a laid back attitude. Sadly lead singer Jerry Garcia passed away in 1995 marking the end of the original Grateful Dead. With brands like Online Ceramics growing in popularity the return of the Grateful Dead bootleg is nothing but a sure thing. These bootleg shirts or parking lot tees aren't just cheap knockoffs. Instead, what's to offer is original, home-grown, small-batch gear, crafted passionately by true Deadheads.
Shakedown Street
There are many things that one could have been sure of when attending a Grateful Dead concert. The symphony of inflating balloons and cracking tanks, the friendly atmosphere and an almost flea market like environment in the parking lot, with anything Grateful Dead from coasters and necklaces to the classic bootleg t-shirt. Dubbed "Shakedown Street" by Deadheads, these mobile bazaars earned their name from the iconic Grateful Dead song. Within these lively gatherings, resourceful concert-goers engaged in buying, selling, and trading an array of goods. the scene was initially a by-product of the thousands of heads in the late seventies who began camping outside of concert venues. With the band having turned a blind eye the bootleg market flourished with many shirts now fetching double if not triple what original merchandise goes for. Bootleg merch has been a key part of Deadhead culture since the group's early touring years. From the '70s up to the band's end in '95, and even showed its importance in all Dead and company culture during the final tour
According to many legends and stories from Deadheads I came to the conclusion that the first vendor on Shakedown Street went by the name Sunshine and first sold outside the Winterland in SF. Little by little people started to follow and Shakedown street was born.
Some of Dead an Company's most recognizable silhouettes include "Bertha"(pictured above), The Lighting Bolt, and the walking bears. Some of the most expensive and notable bootlegs include Felix the Cat which is currently listed on Ebay for nearly 3K, Dead Standing on the Moon, Allover print Deadest of the San Francisco Bay, Jester, and many more. Often printed on tags like Fruit of the Loom America tag, Liquid Blue and Delta. The tie-dye shirt, the Stealie, the Dancing Bears, Bertha — all of these became symbols of a Deadhead.
Notable Bootlegs
Liquid Blue
Liquid Blue straightforwardly states on its "about us" page: "Over 25 years ago we started out making tie-dye T-shirts for the Grateful Dead." While initially tied to the Grateful Dead, Liquid Blue has since broadened its horizons, now featuring tie-dyed tees adorned with logos from iconic bands like Led Zeppelin and Pink Floyd.
Team Lithuania – 1992 Olympics
Another piece of grateful dead history many don't know is that In 1992, the Grateful Dead helped sponsor Lithuania's national basketball team, a talented but financially-strapped squad that went on to win bronze at the Barcelona Olympics. Their story was a magical tale of tie-dyes, basketball glory, and the birth of a new nation.
Independent but now broke and without guidance, Lithuania emerged from the fallen heap of the communist empire with no money or plan on how to support a national basketball team. The 1992 Olympics in Barcelona were right around the corner and players were desperate to make the trip. Lead musicians Jerry Garcia, Bob Weir and the others took action. The Dead were about celebrating freedom and the story behind Lithuania's struggles won them over. Outfitting them in a classic GD tie dye with sporting the colors of the Lithuanian flag(pictured above).
Online Ceramics
Founded in 2016 by Elijah Funk and Alix Ross, Online Ceramics has swiftly ascended to cult status such as the Dead did within their own world. Renowned for their hallucinogenic phrases reminiscent of Grateful Dead quotes, the brand's inception marked a turning point, blending original statements with a cheerful and self-aware lifestyle while infusing hints of hippie undertones. This distinctive approach propelled Online Ceramics to rapid success, collaborating on sweatshirt designs for icons like John Mayer and Dead & Company. Rooted in their shared passion as devoted deadheads, Ross and Funk have ingeniously melded traditional Grateful Dead symbols, like skeletons and roses, with a surreal aesthetic reminiscent of early concert posters and the immersive tour experience. Notably, John Mayer's fervent endorsement has catapulted Online Ceramics' creations onto the official merchandise of Dead & Company.
Written by Sammy Aronoff