AWOL Vintage Releases New Vintage Tee Inspired Photo Book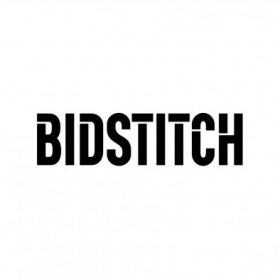 BidStitch
Awol Vintage is owned and operated by Husband and Wife power couple, Mike and Des Hall. They have been in the game for over Ten years selling and collecting vintage. They have also recently ventured out and self-published a photo book that includes many tees from their years of hard work.
"I grew up loving pop culture and fashion. What I love even more is nostalgia. It is a whole different emotion than love or fear. Nostalgia brings out an inexplicable emotion that we all feel differently. We've been doing this since '08, and it motivates me that there are people with the same experiences and have the potential to push the community and continue what we fell in love with doing."
"Its not about the sales- it's really about me phasing out of the t-shirt game and expanding the horizons for vintage."
What do you envision for yourself in the future?
"I'm transitioning into a collective and brand. I think that for us it is so much more meaningful than just clothing. It's grown into so much bigger than t-shirts. When we collectivize we become bigger, we are our own marketers and promoters. That's what makes vintage so great, we connect on so many levels.
"I wanted to say something without saying something. I wanted to tell a bit about who I am and what I stand for through my tees and photography."I also wanted to pay tribute my time at the bins. I think the bins has always given people an unforgettable experience. It's so fierce and competitive, because some people are collectors, some people are resellers, and some people are doing it to survive. The bins is chaos and a warzone, and it has allowed me to push myself to the next level. The bins is a great buffer for the next step."
"This is a book reflecting different chapters of our time with the vintage community and the start of something new. To me, its crazy to see where this community started and where it is now. This book is just my contribution to it."
---
Check out some exclusive shots from Mike Hall
---
Huge shoutout to Mike and Des Hall for allowing us to talk with them and hear about their creative process and vision. You can preorder the AWOL Photo Book Here.