BIDSTITCH Dealer Spotlight: Flying Apple Vintage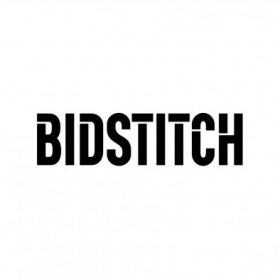 BidStitch
From vintage band tees to 1950's woman's dresses to original type 2 levi's jackets, Flying Apple Vintage has it all. The team has curated one of the best and widespread collections of pure vintage on the market, and its all available here on BIDSTITCH.
Flying Apple Vintage is a collective team made up of: Joshua Stuebe, Maya Vulgaropulos and Leah Rose Korbin.
Q: How did the team meet?
Leah and Maya have known each other since 6th grade and Leah and Josh are dating. They moved to LA 8 years ago, all for different reasons.
A: "Obviously we all thrifted for most of our lives. When we were younger, we used to go to a place called electric blender. We would thrift there and play dress up with our parents/grandparents clothes in the 70's. It now makes sense that we all get together in LA. We ended up saying screw this- we want to work for ourselves." – Leah –
Q: How did you decide on the brand image/theme?
A: "What makes us so special is we do everything in-house. We care about quality. For me, I am doing the social media and I curate stuff for Instagram. I want our brand to portray a very specific image on Instagram, and I believe our curation and photography shows that." – Leah –
Q: Do you have a physical location?
A: "No, we are currently online only, working from our homes. We loving working remotely, but a physical store or showroom is definitely something we are looking into." – Maya –
---
Check out some items on BIDSTITCH from Flying Apple Vintage
---
Q: Was there ever a day when you thought like, "Hey… we can make a living doing this!"
A: "When we started the business, we were in a transitionary process. We all wanted to do something new. It was this weird period and we literally just googled bulk vintage in LA. We had about a thousand dollars in our accounts. We just threw a hail mary and it worked. First few months were challenging… we literally had to build shelves in the kitchen just to hold our stuff.
The funny thing is we would buy the promotional camel cigarette jackets. That was literally keeping us afloat the first few months. It was all about finding that one little thing we can use to keep up the revenue." – Joshua –
Q: What do you see emerging in the space?
A: "Back in 2016-2017, it was all 70's gear. Nowadays, were definitely seeing 80s all the way up to Y2K come back in style." – Maya –
Q: Where do you guys see yourself in 5 years?
A: "Ideally, we want to have a massive internet presence. We want to have a level of curation that offers something for everyone. We try to always have the best of different genres." – Joshua –
Q: What do you think about the new young sellers?
A: "Honestly, it's super cool! It's great seeing more young people getting into the Vintage space. It's better for the environment and sustainability too. It's better than McDonalds, I'll tell you that. Be your own boss. Its way more educational being your own boss." – Leah –
---
Sustainability is a key part of the business. Flying Apple Vintage wants to bring life to old pieces.
---
"When we see broken pieces we want to fix things. We want to make a modification of something that has fallen apart. For example, I was working on a dress today that was a 50's knit dress. I repaired the holes with embroidery threads. You're pretty much adding to the story of the piece as it goes through your hands. It's an incredible feeling." – Leah –
---
Big thanks to the team over at Flying Apple Vintage for giving us time to spotlight their brand and BIDSTITCH store! Check them out for an awesome curation of all types of vintage from all eras.
Who should we spotlight next? Let us know!