Bringing Vintage Tees to Paris Fashion Week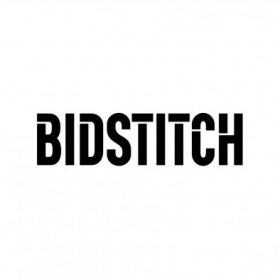 BidStitch
Fashion week, especially in Paris, has been known for its high-end, designer looks and collections. We see vintage inspiration all across the runway and look-books, but very rarely does vintage have a place in Fashion Week. This time, Tropic of Thunder, brought an insane curation to Paris Fashion Week and was selling some of the best vintage tees alongside high fashion brands like LV and Dior. We had the opportunity to talk with Zovak, aka Tropic of Thunder on IG, to hear more about his experience in Paris.
1. Explain what happened last week in Paris and Tropic of thunder
I flew out to Paris to sell shirts at fashion week. Simple as that.
2. How did you come out with the idea of a vintage showroom for PFW
I got invited to the Enfants Riches Deprimes show and realized I could sell shirts while I was there. I've seen it done, a while back, but nothing recent.
3. How did you make it happen?
Kept it simple and let the shirts speak for themselves. I booked an Airbnb in a great location and invited all my clients over. They brought friends and their friends brought friends. It's important to note that I sold shirts to people who enjoyed the music or at least appreciate the culture, fit, or look of the shirt. Not everybody can buy something, doesn't matter how much money you have.
4. Logistically was it difficult to find the space and organize everything?
Finding the space during fashion week was quite difficult. Everything was either sold out or triple the price in prime locations. Took me about three weeks to find the perfect spot in a great location for a decent price. Bringing the shirts was no problem in the luggage, but heavy. A few shirts make no difference, but 100 shirts will weigh you down physically.
5. Did you partner with anyone for the showroom?
My good friend Nick Marks has a luxury unisex line. He and I split the showroom. We each had our own clients and motivated each other. It's great to see close friends succeeding with you. It's not about who's better at what but more about if your passions make you happy. We both spent a lot of money to make this happen but it wasn't about what we spent or made, it was about how it made us feel.
6. What does this mean for the tropic of thunder brand?
It never started out as a brand and I still don't think it is. I just sell shirts, it's a curation, collection, or whatever you want to call it. This means nothing to Tropic of Thunder. Who I sell to doesn't mean anything to me. We are all just people. I'm still the same kid going to flea markets and smoking darts in friends' booths.
7. Do you plan on vintage having more presence on the runway in the future?
I honestly don't think that any major brands will use vintage on the runway, it's too far away from their brand values. Brands are too scared to go outside of their name, they like to stay safe and make money. Tropic of Thunder isn't a brand, but i have thoughts of doing a runway for Paris fashion week, to showcase shirts people haven't seen before.