Durango Vintage Festivus May Be The Craziest Vintage Event Of All Time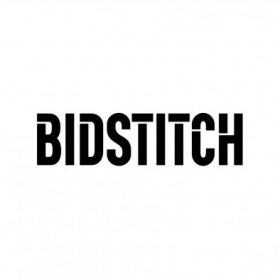 BidStitch
Durango Vintage Festivus might be the most absurd, and imaginative vintage event in history. If you're in the know, you may have heard of a Vintage event happening in Durango, Colorado at the end of September. What you may not know is how absolutely crazy, wild and insane this event is ramping up to be. Durango Vintage Festivus is a new event hosted by True Vintage legend, Brit Eaton. The event is taking place from September 30-October 2nd and has one of the most unique schedule of events we've ever seen. From an auction filled with hundreds of thousands of dollars worth of vintage, a 10,000+ pound fill-a-bag sale, the denim Olympics and a vintage scavenger hunt, Durango Vintage Festivus is definitely going to be a wild time. We had the opportunity to speak with Brit and hear more about Durango Festivus and hear how he came up with the event and its wacky schedule.
Whats your full name and your IG?
My name is Peter Britain Eaton but I go by Brit, and my IG is @originalindianajeans.
How did you get into vintage?
"My mom was into antiques and would take me to flea markets as a kid. We actually lived in a 1700's farm house as a kid. George Washington slept at the house we grew up in, so I've always been around old stuff and antiques. Ever since I was a kid I've always been an entrepreneur as well. Trying to sell pumpkins on the side of the road and stuff I would buy at the local flea market."
How did you get into finding old denim?
"It started out in the 70s/80s when I was a kid and I was buying and selling stuff to make money. I was exporting Harley Davidsons in the early 90s, and while in Europe everyone said they wanted vintage Levi's. I ended up finding a whole bale of vintage Levi's and it was horrible quality stuff, but I didn't know any better, I just knew they were Levi's. Heres the crazy part of the story:
After that my car got repossessed and I had to roller blade to the flea market. I probably lost 400 pairs of Levi's in that car. So now I'm rollerblading to the flea market every morning, and imagine this, I'm wearing a backpack with 80 pounds of shit in it, and I'm in the lines with cars, waiting to get into the flea market as a vendor. I'm breathing in exhaust fumes, all to make maybe 50 bucks.
I then managed to work my way up to get a car, and I bought a trailer, but it broke down as I was leaving Florida. So I pulled over at a gas station, and asked the guy if I could fill up his dumpster. I emptied out half of my trailer of inventory into the dumpster, and I know for a fact there were amazing vintage Levi's just thrown into that dumpster."
What about finding denim in the mines?
"Its very difficult to find stuff in the mines, theres only a few people in the world that have done it. I actually remember seeing an article about someone finding jeans in a mine and I thought I could do that. So I moved to Colorado to do it and I knew I had no idea what I was doing. In 2005, I got a phone call from a guy who was a part of a mine exploration team, and they found a really old 1800's denim jacket in a mine. I met up with them and they basically added me to their team. The company was called the Mojave Underground, but they were basically searching for dead bodies and other crazy stuff. They would be called in by the government to help located corpses and anything else that they wanted.
I trained with them and they taught me how to repel. So I started training on mountains, home made ropes courses, and I just practiced to make sure I could survive in the mines."
Where did the idea of the Festivus come about?
"There was a friend in my warehouse who came from Montana and I was telling him how I wanted to have a grand opening party for my new vintage warehouse. But the building costs were so expensive, and I needed to sell a lot of stuff to pay for this, so I started inviting some friends to sell at this grand opening party and it got out of hand quickly. Now, all these people were saying that they're coming to sell so I called up Tico Time Resort, where the event is now being held, and they said we could hold it there."
The Festivus seems more experiential as opposed to just a selling event like a flea market?
At the Festivus there's gonna be music, theres gonna be a massive hunt for vintage clothing, theres gonna be outdoor activities, games, auctions, movies and more. I look at it as an experience, where no matter what happens, at the end of the day it will be fun and memorable.
Success is not only just short term gain. I sold at Brimfield once like 8-9 years ago and it was a total disaster, but I met one customer who had a store in NYC and I've sold them hundreds of thousands of dollars since then. Its about making relationships and connections, that's what I want for the Festivus. I hate how this game has become about just making money and posting it to Instagram or eBay.
Theres going to be a real auctioneer and were gonna auction off an opportunity to be the first person to dig in the 10,000 pound vintage pile, and whatever the winning bid is that person gets 10 minutes to take as much stuff as they want from the pile. Stuff like that is what makes the Festivus special, and I think people are gonna really enjoy that."
What are you most excited about for the Festivus?
"Smoking weed and drinking with everyone. I hired this band for Saturday night and they do the most beautiful bluegrass music you've ever heard. They have in house fire dancers. Its gonna be crazy. Its like magic.
In all seriousness, there's gonna be a lot of people coming that I haven't seen in so long. a lot of new faces as well. Its just going to be a great and fun time with my friends and people I love."
What's the most expensive piece in the auction?
"We actually have two pairs of 1800's Levi's that will be sold at the auction. one of them is 1893 and the other is 1879, we have an 1880 Levi's being sold but its a canvas duck cloth which makes it like one of the 5 oldest pairs in the entire world, but its not wearable condition. The Saturday night auction is gonna be absolutely incredible. It literally is the oldest pair of Levi's on auction, straight from my personal collection."
What's the potential value on that?
"It could be $80,000 or even over $100,000. Its got a real chance of happening. I'm selling and auctioning off some of the greatest Levi's and vintage items in the entire world, and its all happening at the Durango Vintage Festivus."
What else should people know about Festivus?
"I'm gonna tell you this, when the videos go viral from the tug of war with Levis, where the tug of war rope is made from vintage Levi's, or when they see people bungee jump off a high tower, or they see the zipline, or they see people getting Levi's getting shot out of a cannon, or the tube races down the river, or the 10,000 pounds of vintage, or when they see the denim Olympics, people are gonna regret not coming. It's gonna be fucking incredible. When it all goes viral people are gonna wish they went this year. This is gonna be something people need to do and see before they die."
---
Huge thanks to Brit for talking with us. We honestly don't know what to expect with the Festivus but we can tell you that we are excited to see it all unfold! Don't worry if you can't make it to Durango, Colorado, because BIDSTITCH will be there to cover the event and make sure you don't miss out on anything!