Fermgallery is Selling the Rarest Aphex Twin Shirt in Existence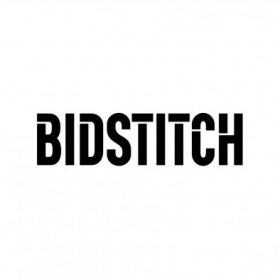 BidStitch
Who are you and how long have you been doing Fermgallery?
"@Fermgallery is made up of 2 partners; Edgar Gonzalez and Fernando Ruelas. We have been doing this for 5 years and am based in Los Angeles."
Origins on the tee?
"I'm searching online 24/7. I have a few IG hashtags saved, so I clicked on one of the hashtags and that shirt popped up. The guy that had it said he worked for R&S Records. He was based out of the UK. It was 2 am for me. I told him I could do $1,100. Then we just started talking about it and he told me he was always raving. I guess his whole family was into this stuff. He told me he took his daughter to Disneyland actually right after he sold it."
Anymore details on the shirt with regards to rarity?
"This is only 1/50. There were only 50 promotional shirts made for the Selected Ambient release for people that worked with R&S records."
What made you want to part ways with it?
"Honestly I do have my "come to daddy" shirt and I wouldn't sell that one. I am already happy with one Aphex Twin shirt. I want someone to enjoy this tee as much as it deserves. To me, it's an art piece, and I didn't feel 100% comfortable wearing this one. I am happy enough in my "come to daddy" longsleeve. Someone else can enjoy this one."
Did you speak to anyone else about the tee
"Yeah I spoke to Matt from Jerks.Store and he said he's only seen this shirt once. He is super knowledgeable on anything Aphex Twin so I trust what he has to say. He said he has only seen this shirt once at a museum his friend worked at. The credibility of Matt gave me confidence about the rarity of the shirt and just how valuable it really is."
How does Fermgallery always get the rarest shit?
"Coming up on it is hard man. It's not easy at all. But you get resourceful with finding things. With the Aphex Twin it was like hitting the billion dollar lottery. But with other tees, like rare Odd future merch its all about making friends in the music industry and staying in the loop."