Forget Vintage Tees, Say Hello To Vintage Watches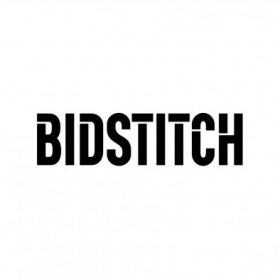 BidStitch
From the diamond district to TikTok, vintage watches are blowing up in popularity and price. We had the lucky opportunity to speak with Alan from @foundwell, a NYC tastemaker who is known for his beautiful curation of antiques and especially his vintage watches. From Cartier to Rolex he has it all, and we spoke with him to pick his brain about the recent boom in vintage watches happening around the world.
---
1. How did you get into sourcing vintage and antiques?

"My mum, in London, is an antique dealer. So, I grew up in the business. My mum has always been very encouraging to all of us (my siblings) to be independent and to be involved in the business. It wasn't a case of "if", but "when" we all got involved"!

2. What was the first antique you ever purchased? Have any pictures?

"I was running a book from the age of about 10, I would guess. My mum will no doubt have my book somewhere at the house. I was given a remit of pieces I was comfortable to buy then. It was mainly silver charms, enamel cufflinks and name pins from the Victorian period. So, for sure it would be one of those pieces. Probably a silver charm! I still have a small group that I have kept since then"!

3. In terms of reselling whats the most youve lost on an item?

"Urgh. I have made my fair share of mistakes over the years. It is part of the process of learning and educating yourself, and improving your eye. I don't believe that process ever ends, either. The Japanese have a term for it; Kaizen. I feel like I am continually evolving, improving and buying better. Having more funds also helps with that. I have grown the business organically, so that has been a gradual and very fulfilling experience. I try not to dwell too much on the losses or wins. Just keep moving forward".

4. Conversely, whats the most youve made?

("Not really a question I can answer…")

5. Vintage cartier watches seem to be having their moment right now, what do you attribute that to?

"Well, they have always been highly coveted. If you look, over time, who has worn Cartier watches, it tends to be the most stylish, most iconic people. I would say that they suffered a lot during the 1990's due to a cheapening of how things were made, and a dilution of the brand through the "le must" collections. Although phenomenally successful financially for the company, it put a lot of people off the brand, and there was not a great deal of exciting new offerings or evolution internally. That has changed recently with a number of new offerings. This in conjunction with dipping back into the archives and recreating some icons. This then also placed more attention on their earlier, vintage pieces. All of which has culminated in a surge in interest in all things Cartier. Gentlemen like Mr. John Goldberger with his amazing collection being showcased to the world has not hindered interest either. I think another contributing factor is the push for smaller watches. Important industry influencers like DImepiece are refocusing people's attention as to what "size" a watch should be. For a long time at the start of this Century there was a push just to make everything bigger. Bigger is not better in watches! This is good for Cartier, as most watches are small by these modern standards".

6. Tell me some of your favorite vintage cartier's? Right now, it seems like there is so much attention for tank's- any others we should be paying attention to?

"I have to say, I have always loved the Tank, and always bought them when I find them, condition permitting, in all sizes and configurations. That hasn't changed. They are just a LOT more popular now. So, with that prices have really increased. I have also always been a fan of US market Cartier watches. Being that there was a huge surge in the brand's popularity in America they offered a lot of co-branded watches in the 1950's/60's and '70's. Also, quite unique, simple, time only watches were made for the US market only. I like these, and think they are quite overlooked and underappreciated. They are small production runs and interesting pieces".

7. What is it about vintage watches generally that has resulted in such demand?

"When I began being interested in vintage watches, and dealing on a very small level, it was a completely different landscape. It was almost akin to stamp collecting, in the UK at least. It was a much older demographic of people involved, and interested. Things like sport watches and military pieces were of no interest to collectors, for the most part and commanded next to no money. At the time watches like a hooded bubble back or the Rolex Prince were some of the most coveted watches. Of course, Patek and rare Patek, were iconic and very desirable. Pocket watches were also very in demand. Especially older, 19th century examples.
So, looking at the market today, it would be fair to say that vintage watches are pretty much 'mainstream'. A lot can be attributed to the likes of Hodinkee for spreading the gospel, doing great research and expanding horizons outside of Rolex sport watches! Along with chaps Jeff Stein with his relentless devotion to all things Heuer, and John Reardon with Patek and Martijn van der Ven for books on Enicar, to name but a few. It is now a fully fledged asset class, and there is a great deal of expert analytical and historical research. So, much more information is available when previously it was about buying books, and vintage auction catalogs and the forums. The internet has definitely changed the market. Along with platforms like Instagram and not Tik Tok for making everything available in the palm of your hand. Whether to buy/sell or learn".

8. Tell me about your experience working with Ralph Lauren in the UK?
"I was very lucky at a very young age to have what would be a 'dream job' for a lot of people. I think as well that the company was still in its peak period. The early 2000's was still 'peak Ralph'. I was allowed to put my take on the buying and curating for all the flagship stores in Europe. Including the most important store builds built, arguably, in the history of the company. Milan first, and then the new store in Paris were huge financial undertakings and done with almost unlimited funds and with breathtaking beauty and attention to detail. I couldn't imagine a better backdrop and environment to help me hone my skills. It is also where I began my move into the men's accessories design business with another very influential and brilliant mentor in Remo Avella. The head of men's design for accessories for the company. An Italian Scotsman, based. in London. An elegant man, brilliant mind and very detail oriented with a great respect for history and what came before".

9. You're a tastemaker- where do you see trending right now and where do you see them heading in the vintage watch world for 2023?
"I would say that I do not really deviate very much from what I do. I simply try to unearth rare and beautiful pieces. Whether it be something for $100, or $100,000. So, I think it is hard for me to be drawn on 'trends' because I don't really subscribe to them myself. Beauty, rarity, condition or just plain old fashioned 'cool' always works, come hell or high water. Having said that, outside of me and what I buy and sell, I think it is very fair to say, as we touched on before, Cartier is and will remain hot. The Santos and Tank are having a real moment. Zippo lighters are making big waves with interesting and unusual Town & Country examples breaking records all the time. In general, in a wider context, as I know you see in what you are focused on, the 1990's is also having a real moment. It could be t's, sneakers, or general design and fashion pieces. That will continue".