Gap Drops Vintage Collection Curated by Sean Wotherspoon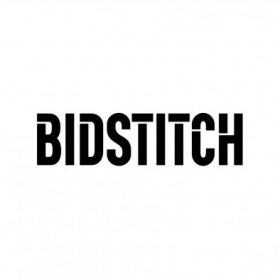 BidStitch
In an exciting collaboration that has sparked nostalgia among fashion enthusiasts, GAP has teamed up with renowned designer Sean Wotherspoon to release a curated collection of vintage GAP pieces. Handpicked by Wotherspoon himself, the collection pays homage to the brand's rich history and iconic designs. This partnership reflects a growing trend among major brands, who are now tapping into their own archives to bring back coveted vintage pieces.
"The collab came about just from conversations where I was talking to friends of friends of GAP and more or less nerding out over my obsession but also my history with GAP," Wotherspoon shared, highlighting the organic nature of the collaboration. This genuine passion and deep appreciation for the brand are evident in the collection's carefully selected items.
To curate the vintage pieces, Wotherspoon drew inspiration from his travels across Europe, Japan, and his hometown of Los Angeles. The collection represents a fusion of different styles and influences, showcasing the diverse and timeless appeal of GAP's designs. With full access to GAP's archives, Wotherspoon was able to explore the brand's extensive history, pulling items and drawing inspiration to create a collection that truly captures the essence of GAP.
The response to the vintage collection has been nothing short of remarkable. Within just two hours of its release, the majority of the items were completely sold out, leaving fans clamoring for more. "Hyped that it sold through! But this was a small collection, and we have so many more planned," Wotherspoon reassured his followers. The overwhelming demand for the collaboration demonstrates the enduring popularity of vintage fashion and the excitement surrounding the revival of iconic pieces.
For those who missed out on the initial drop, there is still hope. Wotherspoon reveals that a selection of vintage items curated by him is available at The Grove GAP store, providing another opportunity for fashion enthusiasts to get their hands on these coveted pieces. Moreover, the designer promises an exciting future with more vintage collections in the pipeline.
"In the future, you can look forward to a collection of new SW x GAP and so much more vintage! I'm really hyped," Wotherspoon exclaimed. This statement assures fans that there is much more to come from this collaboration, with a perfect blend of contemporary designs and carefully curated vintage pieces.
The GAP x Sean Wotherspoon collaboration has not only revitalized interest in the brand's rich history but has also highlighted the immense potential of resurrecting vintage fashion. As bigger brands continue to tap into their archives and collaborate with influential designers, we can expect to see more unique collections that celebrate the nostalgia and enduring appeal of timeless fashion.
So, if you're a fan of GAP and vintage fashion, keep your eyes peeled for upcoming releases from this exciting collaboration. With the success of their first vintage collection, it's safe to say that the future looks promising for GAP and Sean Wotherspoon's partnership, and fans can anticipate an array of stylish and nostalgic pieces that pay homage to the brand's iconic heritage.