Grammy Award Winner Macklemore Opens Vintage Mall in Seattle's Capital Hill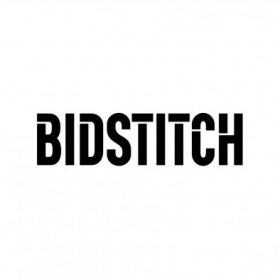 BidStitch
On September 18, 2021, Seattle native Benjamin Haggerty, aka Macklemore aka the Thrift Shop guy, opened Goose Magee's vintage mall in the Capital Hill neighborhood of Seattle.
It may have seemed like Macklemore fell off the face of pop culture over the last couple years but turns out he's been laying low, spending time with his family, and as of February 2021, launched Boogie Boys, his new golf clothing and accessories line. Did I mention he's been golfing. Boogie Boys, as far as I can tell, is Macklemore's answer to the otherwise hum drum state of collared shirts and slacks that is gold fashion.
Lets rewind this story. If you have been in the vintage game as long as I have there is no denying Macklemore's contribution to the popularization of buying second hand clothing with his no. 1 US billboard hit , Thrift Shop. It was the first song since 1994 to top the hot 100 chart without any help from a major label. The significance of this is massive. Within the first 6 month of Thrift Shop dropping team Macklemore made an estimated 10 million in revenue from that track alone and they didn't have to split any of it with a record label. In the years following that hit release Macklemore and Ryan Lewis went on to have a few more solid years of hits and the whole time no record label to pay. Super G status. Macklemore's current net worth is estimated to be 25 million.
So it all makes sense now. If Macklemore wants to chill out semi retired, who are we to judge, he deserves it. Eventually all that money and relaxation may become a bit a boring and that is where we find ourselves. Golfing led to Boogie Boys ,which led to renting a space for a flagship shop, which led to the addition of a full-fledged vintage mall, Goose Magee's.
The vintage mall will vintage clothing, midcentury furniture, collectibles, antiques and other curated finds from some of Seattle's vintage community like The Barn Owl Vintage, Jacob Willard Home, and Vintage by Ty.
If you find yourself in Seattle make sure you go check it out and remember that this vintage shop, although new, has a rich history. Go pop some tags.