How ThriftCon Became The Biggest Vintage Event in The Country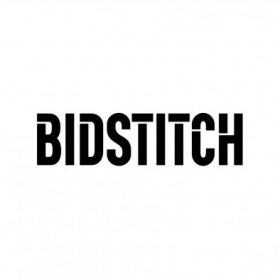 BidStitch
Coming out of the pandemic, in-person vintage events have skyrocketed in popularity. I'm sure you've seen in your local town, tons of vintage flea markets and pop up events happening. Although the event market continues to expand, one event has been steadily growing and doesn't show any signs of slowing down… and that event is ThriftCon. ThriftCon is the largest vintage centered event in the country, and it's only a matter of time before they expand outside the USA and go international. We had the opportunity to speak with Mario Conte, one of ThriftCon's founders and owners, to hear his thoughts on the brand and how it came to be so successful.
---
When did ThriftCon start?
"We started ThriftCon in 2018 out of our shop Station in Denver (which is sadly no longer open). After 2 or 3 events in 2018, we decided to LLC ThriftCon, trademarked the name and then made it a separate entity from the shop. After two more shows in Denver in 2019 (both seeing a ton of growth) we decided to take the show on the road with our first out of state event in LA December of 2019".
How many guests in attendance did you originally start with?
"The first event in 2018 sold just 155 presales but over 1000 people came through the door to shop. We'll never know the exact number because we didn't expect that many people to show up in a million years lol we tracked the card sales through our shopify but couldn't get the exact cash count. By August 2019 in Denver we did close to 3,000 guests and then in LA in December of 2019 we were just north of 3,000 guests".
Whats the average attendance currently?
"Currently in some of our smaller markets we average around 5,000-6,000 people and 8,000-10,000 in our stronger markets, and fully expect that number to keep rising in the next year or two.

What was the inspiration behind it?
We originally just wanted to create a fire market for the vintage community in Denver because the scene was starting to thrive but all we had were thrift stores, the bins, a true flea market, and a couple handmade artisan type markets. But everyday while we were out digging or doing buy/sell/trade at the shop, we were coming into contact with all these vintage heads collecting and reselling and doing the same thing and just thought, what if we all popped up in a parking lot to sell together? After David (one of the original co-founders and owner of Backstock Co) came up with the name "ThriftCon" we instantly loved it and went to work on the branding, and I think that's part of what made this seem bigger than just a "denver market". The name, the branding, the marketing, our voice always seemed bigger than Denver so from the first event way back in 2018 we had people asking "when you coming to LA?" "when you coming to NYC?", etc".

How much money is exchanged at Thrift Con on average?
"Based on survey data results from our 2022 events, the average event wide sales volume is $1,034,582. Which is fucked lol. Kinda crazy honestly.
How difficult has it been to try and scale Thrift con? What methods or strategies have allowed you to succeed/grow?
It's difficult to scale anything and every business is different. We saw a ton of quick growth in attendance our first year and a half and had a lot of excited buyers on the floor spending money, which allowed us to build a reputation among vendors and the reselling community as a profitable event to vend at. Because of that, vendors started gravitating towards ThriftCon and following us city to city and our booths actually started selling out. That allowed us to focus on our real goals and challenges, aka growing our attendance numbers, adapting to the ever changing facebook and instagram marketing algorithms, enhancing the show experience all while figuring out the logistics of throwing a major event in 7 different cities dealing with different venues, decorators, contractors, freight etc.
We just dove head first into these "challenges". Ken started figuring out the backend of the beast that is Facebook marketing and at the same time was figuring out how to ship thousands of pounds of buildouts and shit all over the country, dealing with contractors, budgets, etc and I started exhausting every connection I had and did a ton of internet digging for emails and socials and anyone I could find at these companies to show the value in not only our event but how valuable ThriftCon could be as a potential partner. I also attribute a lot of our success to our authenticity. We grew from and with this community. We look, dress and act just like our vendors and guests and that emanates throughout the event and our online presence".
As someone that has a first-hand view of the vintage market through ThriftCon, do you see the community growing? If so why?
"1000%. Anyone who says no to that question is either salty or just lying to themselves. The vintage industry is growing at a crazy rate and isn't slowing down in the next 5-10 years. Everyday another batch of resellers are born or a new handful of people discover the ever-changing world that is "the vintage community" lol. As far as the why goes I think there are a ton of reasons, but will touch on two key factors. The first is economic. It's no secret that we're currently in the midst of an economic recession and people are feeling it. That leads them to look for alternative sources of income and secondhand clothing and vintage can be a viable option. Most people have a pile of clothes in their closets that they no longer wear but still have a lot of life and value left in them. That coupled with the fact that the barrier to entry for reselling is at an all time low with all the reselling apps and cross-posting sites allows anyone with a smartphone to enter the space".
Where do you see ThriftCon in 5 years?
"We see ThriftCon continuing to grow year over year. In 5 years, I could see us doing 2 day events in each market that see 20,000-30,000 guests throughout the weekend. The experiential side will continue to grow with the attendance as we keep adding activations and bringing on new and exciting partners. We want it to be a full day/weekend filled with not only the best vintage selections in the country, but also fire activations, food curation, off shoot events, live performances/appearances, etc
We also want to continue to grow the media/content side of our business establishing ourselves as a major voice for this industry as well as continue to create a bunch of original content. We're good at throwing the events but we're really good at making things and leading creative. Also ThriftCon Tokyo lol".
Tips for anyone trying to start their own local event?
"Check your local scene and market first. Is there a need for it? Is there a vintage scene where you're at? Are you a part of it? Are there already successful markets operating in my area? And if so, how many? These are all questions you should ask yourself first. After that, if you want to throw a market, the most important things will be location, vendors, and marketing. Location – Needs to be a well-populated area or close to as possible. Bonus points if you're in a cool or trendy part of town with a lot of shops and restaurants and walking traffic because then you'll pull people you didn't even market to. Vendors – Your vendors will determine how happy your customers are. Solid selection and product will keep customers coming back and the event looking A-1. Just how vendors curate their booths, you need to curate the market. There shouldn't be 38 tshirt vendors, 1 womenswear vendor and 1 guy selling vinyl. Try to diversify your vendor list. Last is Marketing – this is where I feel like most local markets just completely miss. People and vendors are always like "damn you guys always pull so many people out", and it's like yeah, we spend money and make good advertising campaigns haha. You can't just expect to post to instagram and facebook and have all your vendors do the same and then a bunch of people will show up. That's not how it works. Instagram's engagement is dying and might not even be valid in the next 5 years so figuring out how to play the actual game is crucial".