Is The Golden Age of Thrifting Finally Over?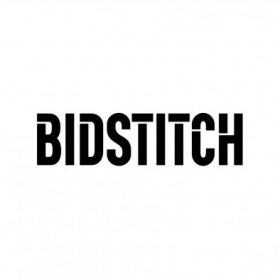 BidStitch
We've seen countless people online saying that the golden age of thrifting, reselling and vintage is over. The days of walking into a thrift store and finding racks full of profitable vintage for a dollar each are now behind us. But is this really the case?
The New York Times published a piece called, "The Golden Age of Thrifting is Over," last week. They tied the decline in the quality of thrifting to the beginning of the pandemic. Tina Knoeppe, who was interviewed for the story is an avid thrifter and noticed her local thrifts being filled up with fast fashion brands like Shein, and FashionNova. "I'd go into thrift stores thinking I could find a few things for my wardrobe or for my family, and it would just be absolute, you know, garbage on the racks," Ms. Koeppe said. "Like stained fast-fashion clothes that nobody wants." But even now, she has still been finding fast-fashion items, sometimes with tags still on them, hanging on the racks.
This decline is also being felt in other spaces. Last year, the online consignment store ThredUp received more clothing than any other year since its founding in 2009, with many of those items coming from fast-fashion retailers, the company said. Compared with 2020, there was a 186 percent increase in the number of items listed from Shein and a 75 percent increase in pieces from PrettyLittleThing, a ThredUp spokeswoman said in an email.
Many believe that the age of finding high quality thrifted vintage is over. But some still cling onto that hope every time they visit their local thrift. While the, "Golden Age" of vintage may be on its way out, the hype is most definitely still there. There's still no better time to get into vintage and the demand for vintage is still incredibly high. Competition is increased but social media apps and selling platforms have made it easier to grow your reach and sell your products. In person markets are happening more often than ever, with countless new people looking to buy vintage.
So yes, the days of being the only reseller in the thrift store may be over, but there will always be vintage to go around. You may just have to venture outside of your local goodwill. Check out yard sales/estate sales and talk to people at them and you'd be surprised at how organically you can find leads for vintage. We've seen so many community members find success in diversifying their selling portfolio as well. Most people who resell full time rarely sell only one thing. On top of vintage, there is also growth in other areas like video games, toys, electronics, and obscure collectibles. Basically every kind of item has a resell market and even if a thrift store doesn't have vintage, you can still walk out with the potential to make a profit.
---
What do you think? Is the Golden Age of Thrifting Finally over? Let us know in the comments or on our Instagram, @bidstitch