Meet Swooshsavvy, The Man Who Spent $2,000 on a Vintage Nike Center-Swoosh Hoodie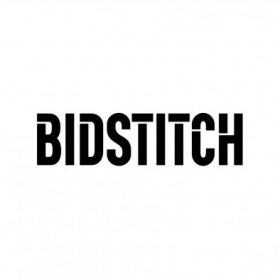 BidStitch
As many of you know already (or if you clicked on this because of the article title), a vintage cream with red Nike check, center-swoosh hoodie sold for just over $2,000 on the Virtual Flea (hosted by 1980somethingco). Yes, you read that right. Two. Thousand. Dollars. But is that really that hard to believe? If you've been sleeping under a rock, you may have missed the massive market boom for vintage clothing, and vintage Nike is no exception. The market for vintage Nike has been rising as more celebrities wear vintage hoodies and sweatshirts, tonal and pastel colors become more trendy and minimalist fashion is trending all over Instagram.
Vintage band/anime/movie/Disney t-shirts sell for thousands of dollars every day. So why is it a big deal when it comes to a Nike hoodie?
We had to hear from the purchaser of the $2,000 dollar hoodie himself, to hear his thoughts on the center-swoosh hoodie, clear up some misconceptions about his purchase and learn about the overall vintage Nike market + community.
Who is SwooshSavvy? How did he get into Vintage?
Andrew Talamantes (24), aka SwooshSavvy on IG is from Stockton CA. He recently graduated from San Jose State University, where during his time in school he worked for Nike. However, this was not his first experience with the company. He's always seemed to have this deep love and appreciation for Nike. He originally started out collecting sneakers. He was never really into the hype shoes, so he would collect Nike basketball shoes like Kobes, Hardens, Kyries, and other Jordan models that he liked. Andrew was a born collector and whether it was Nike shoes or collectible cards, he was just looking to collect things that made him happy and that he appreciated.
Andrew would start thrifting around 2017-2018 and was always going to see what unique items he could find. He would naturally gravitate towards the t-shirt sections and look for unique vintage shirts or even just any Nike shirts he could find. After building up his collection for a few years, Andrew would expand to Instagram to start his own personal buy/sell/collect page. Like many people in the community, he started his page during COVID in March 2020. His page originally started as a sneaker account and was called SoleSavvy, however that would change after a few months and it would be renamed to the page we know it as today, SwooshSavvy. Over this time, Andrew would start to watch IG lives, and get more plugged into the vintage Nike community. He would be continuously buying anything Nike he thought was dope and his collection was rapidly expanding. For him, he felt that vintage was much more unique than sneakers. "You could probably find the same pair of shoes fairly often, but you may never see the same vintage t-shirt again", said Andrew.
The Vintage Nike Market has been Trending Recently. What are Your Thoughts on it?
Although you may think the price that Andrew paid for his center-swoosh hoodie is crazy. And to be honest, you're right to think that. Even Andrew admits that. He didn't plan to spend that much on the hoodie, but when you take a step back and look at the vintage Nike market as a whole, it starts to make a lot more sense. Vintage Nike, as a subculture, has been growing rapidly the past 18 months. We've seen celebrities like Travis Scott and Justin Bieber rock vintage center-swoosh hoodies, and earth tone/pastel colors are incredibly popular among Instagram fashion models and influencers. And lets not forget, it's a Nike sweatshirt. It's made with high quality materials, its comfortable and it has a great minimalistic look and design. Can you really hate that?
Andrew's cream and red center-swoosh hoodie checks off all the boxes for a piece to blow up. It has the color, the rarity and the hype all behind it, so its no shock that this hoodie broke selling records on the Virtual Flea.
Andrew purchased his first center-swoosh hoodie in January 2021. At that time, he didn't know too much about the center-swoosh market, but once again, he saw something he liked and appreciated, and bought it for his collection. Even at that time, he spent the most he had ever spent for a hoodie, around $300 dollars for a sage center-swoosh. Andrew recognizes that prices are inflated right now, but that doesn't stop him from pursuing his passion of collecting Nike. "It only makes it a harder for my wallet", he said jokingly. At the end of the day, he's still happy that there are more eyes on the vintage Nike market, and that more people are taking time to learn about the history of Nike and the little things that make the pieces special.
What Makes the Nike Community so Special?
From an outsiders perspective, the Nike community is one of the most tight knit groups on Instagram. Usually when this happens, that could be a good thing or bad thing. People may be so close that they unfortunately gate-keep others from entering the space. Andrew can happily say that that's not the case with the Nike community. Everyone is incredibly open, friendly, welcoming and willing to help. There's actually a vintage Nike group chat that many of the community members are in and they frequently talk, hang out and educate one another about Nike pieces. They happily respond to any DM's from random users and are always happy to talk about Nike. For them, they want to share this culture with more people. Vintage Nike has sat at the underbelly of vintage for so long, but now center-swoosh hoodies are leading a resurgence and revival for Nike, and community members couldn't be happier.
Now I know what you're going to say. Aren't they just happy because that means their pieces are going up in value and they make more money? NO. I can attest, and Andrew can as well, that none of these Nike community members are in it for the money and they never have been. How could they have been, since Nike didn't have that much value until the past year. It's all about the love and appreciation for something they are passionate about. The same way someone else may love vintage band tees, or classic cars, they just love Vintage Nike.
What's so Special about the Center Swoosh?
Andrew initially fell in love with the center-swoosh design. Of course the rarity aspect is appealing to him, but more than that he loves the history behind the center-swoosh. Being able to talk with other vintage Nike fanatics and learn more about the history of the brand and the center-swoosh is what keeps him interested.
Talking with others it became apparent that the center-swoosh and its color variations were always the rarest vintage Nike sweatshirts. You may see the black or gray or navy center-swoosh fairly often, but you may NEVER see a cream and red, sage or chocolate brown hoodie for sale. These special color variations are incredibly rare, and even when they do come up for sale, they are instantly sniped by other collectors and resellers. You can now start to see what makes these hoodies special. Not only are they rare, they have fantastic color variations that really match with any outfit or color scheme.
Andrew would talk with Livio, aka vintage.youknow on IG, about rare center-swooshes. Livio was the person he bought the $2,000 dollar hoodie from, and he actually owns the largest known collection of vintage Nike center-swoosh hoodies. They theorized that for some of the super rare color variations of the center-swoosh hoodie, that Nike may have produced very limited quantities initially. Some hoodies may have only had 1,000 pieces in circulation. For the ultra-rare cream with red check center-swoosh, Andrew and Livio think it may have even been a "Friends & Family" item. Livio is the only other person to have seen/owned the $2,000 dollar hoodie, so its very plausible that it could have been a F&F piece. This is all speculation of course, but even that adds to the lore and mystery behind these rare hoodies.
Is the Hoodie Really Worth $2,000?
Andrew is very self-aware and knows that to some this price will come as a shock. He also realizes that the same center-swoosh sold for $1100 in January of this year. But the market is constantly evolving, and I would not even think of comparing the January price to the price in September. Its two completely different times in the market. Think of Vintage Nike like stocks, or crypto. We've seen record highs, but even then, it keeps going higher and higher and higher. And for Andrew, he doesn't mind buying high, because he has no plans to sell. These center-swoosh hoodies are worth it to him, and they have value higher than what any price tag says. He plans to "pass these hoodies down to my brothers and future children." To Andrew, these hoodies are no longer just pieces of clothing. It's a family heirloom. And I think if you appreciate vintage clothing, that's the epitome of an honest collector.
Vintage t-shirts sell for thousands of dollars every day, so this amount is honestly nothing new. We've seen vintage rap tees, anime tees, movie tees sell for over $2,000. The most famous t-shirt that broke records was the $6,000 vintage Genie Disney shirt that sold last year. What I'm trying to say is that vintage has always had high prices. So why is it a big deal when it comes to a vintage Nike center-swoosh hoodie? Is it because Nike is more common in today's consumer marketplace? Or maybe that to some, Nike isn't as "cool" as a vintage rap bootleg shirt? "That's where myself and many Nike collectors/enthusiasts wanna come in and help educate everyone because there are differences between Y2K tags and 90's tags and especially the very limited colorways", said Andrew.
At the end of the day, we buy vintage because it has value to us. Someone who shops at H&M or Zara isn't going to get it, and that's fine. Vintage is this beautiful, weird, crazy subculture that we've all got sucked into one way or another, and we're more than happy to pay exorbitant prices for pieces that make us happy, or bring us nostalgia.
Anyone who buys or sells vintage, has that "$2,000 Nike center-swoosh hoodie" in their collection. For Andrew, that's a $2,000 vintage Nike cream with red center-swoosh hoodie. For others, it may be a vintage band tee, or a pair of denim, or a band tee. Everyone has something that they probably paid too much for, but bought it because you KNEW it was something you had to have. Something you knew you would get use out of. Something you knew you would love, appreciate and never regret. Something you want to pass on to your kids and grandkids.
Vintage is beautiful like that. When purchasing the hoodie, Andrew simultaneously made history and became the owner of it. He doesn't plan to resell the hoodie, and he doesn't regret his decision one bit.
How can you hate on that?
---
Huge thank you to Andrew, Swooshsavvy, for taking the time to talk with us. Make sure you follow his Instagram page, and tell him that BIDSTITCH sent you!
If you would like to hear more about Vintage Nike and the community, our Founder Drew (FasinFrank) did an interview with another notable figurehead in the Nike Community, Noodledrips, on his podcast. Watch the episode on Youtube linked below.