One Of The Rarest Nirvana Shirts Just Sold For $8,500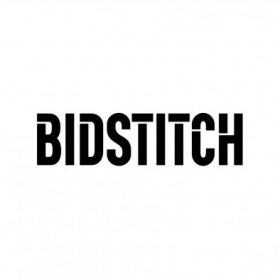 BidStitch
While we were scrolling through Instagram yesterday, we noticed a story post by one of our good friends @arcinthesky. It was a picture of a sale on his website for the Canadian Variant of the Heart Shaped Box Nirvana shirt. Historically, the Heart Shaped Box is one of the hype and sought after tees in the world, due to its crazy all over print and unique design. The Canadian variant actually doesn't have the all over print design, but has the design limited to the shape of a heart on the front and back of the tee, giving it its own unique flair. We spoke with Jonathan, AKA Arcinthesky, to hear more about the sale and his thoughts on the tee!
1. What's the story on the shirt – why's it so rare?
"Well, Nirvana over the years organically became progressively sought after for collecting and acquiring in the category of vintage t shirts. I'm sure everyone's seen the infamous all over print, which alone has risen upwards in value. But this one, just like when I first saw it, had a lot of people saying to themselves "wait what, this exist!?" It almost gives an immediate effect of "yea I like this one way more" since the print isn't so loud.
The story behind it's rarity is that it's regionally based and made only in Canada officially. And to me, the aesthetic of just the heart compared to the all over print makes it that more appealing to not only have but actually wear."
2. How long did it take to sell once you listed it?
"I've had it since around 2018/2019 if I remember, and I only recently listed it on my curated vintage website drop a month ago. I've had offers over the years even though I had no plans to sell it, but I think I got to wear it outside only a handful of times which made me decide to let it be officially for sale."
3. Are you sad for it to go?
"Most definitely bitter sweet. After seeing the sale on my account, it was both exciting and a feeling of .."welp it's been real""
4. Where did you originally find?
"So.. I've actually only realized it existed around 2016, and I would say I searched for it high and low since then, and heavily searched for it around 2017-2018/19 when I secured it. I got it from a Canadian vintage picker who found it that same week. And luckily the stars aligned for me finally."
5. Who was the buyer- or where was he from?
"All I can say is the buyer purchased it directly from my website, and it's going to Japan! Is it a collector? I'd like to know as well!"