Senior Cords: The Most Popular Pants in Vintage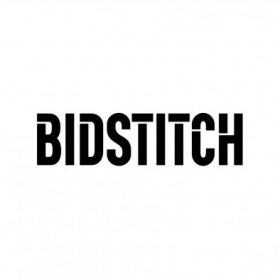 BidStitch
The Start
Since their birthplace on the campus of Purdue in 1904, up until the early 1970's Senior Cords were a classic staple in the wardrobe of Seniors in College and High School alike. Originally, they were exclusively for College students until they eventually started to catch on and High School seniors around the country also adopted the tradition. Their iconic yellow corduroy fabric stems from a few seniors who noticed it in the window of Tyler Steffan Co, a tailor on Main Street in Lafayette. The fabric was purchased, and pants ordered, and in a few week's time they were wearing them around campus unbeknownst to them, also giving birth to an iconic part of American history. Within the blink of an eye the whole senior class had the yellow corduroy pants that they nicknamed whistlers due to the distinctive sound the pants made in the wind. By 1912, the trend had spread to other Indiana colleges and was slowly making its way to the rest of the Midwest.
Senior Status and Importance
For most, senior cords represented a rite of passage into the adult world. As such, they were reserved for seniors only. The cords were typically worn on Fridays or the days of major sports events and only by seniors — and the longer one could go without washing the pants, the better. If an underclassman dared to break the fashion code by donning a pair in public, they were swiftly and publicly de-pantsed and the pants were hung in a public place as a warning. In the early days the seniors of the School of Pharmacy were also banned from wearing them
Meaning Behind The Art
The 'Cords' started off as plain or with only a few signatures from classmates. However, as time passed, they donned new decorative themes. Including School mascots, cartoon characters, and sports themes, also showcasing their achievements, aspirations, and activities. This trend peaked during the late 1950s and mid-1960s, when students would purchase undecorated cords and have them personalized by an "expert." The late 1960s and early 1970s saw the greatest variety of cords, not only in terms of artwork but also fashion styles, including shorts, vests and jackets.
Backlash
Although many love them there has been some negative publicity when it comes to Senior Cords. In 1906 a High School in Indiana denounced the idea of them due to the class distinction that they caused and some other high schools followed suit pointing out that it divided their student body and was harmful for a collaborative school community.
Collaborations
'Senior Cords' having been taking the world by storm recently, with standout pieces and collaborations with celebrities like Harry Styles and Leon Bridges both sporting Cords made by Bode. Ralph Lauren also drew inspiration from the classic cords look for his 2018 Spring Menswear collection.
Written By Sammy Aronoff