The Best True Vintage Event in Los Angeles is THIS WEEKEND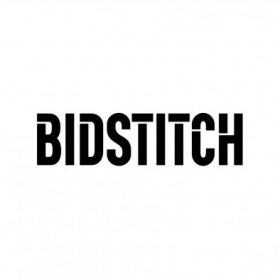 BidStitch
This weekend in LA is one of the best weekends for vintage buyers, sellers and collectors alike. The LA Vintage Rendezvous is a once in a lifetime event where some of the best sellers and buyers from around the world gather to buy/sell/trade the best vintage items on the planet. The event, started by Bob Chatt of Vintage Productions, has continued to rise in popularity as one of the country's best True Vintage events. With people flying in from Japan, Korea, Thailand and the UK, the event is shaping up to be one of the bets vintage events of the year! We had the special opportunity to speak with Bob Chatt and learn more about the Rendezvous show, and how it came to be what it is today!
---

Who are you? How did you get started selling vintage?
"My name is Bob Chatt and I started buying vintage around 1983. I was working in an ice cream parlor and got tired of ruining my own clothes so started hitting Aardvarks in Hermosa Beach and bought bowling shirts to work in(and I still keep great bowling shirts)".
So what is the LA Vintage Rendezvous? Give us a short summary of what it's all about
"The LA Vintage Rendezvous show started out in October 2018 at the Fairplex in Pomona in building 5. The pre-view day was killer but that night a huge storm (at least by LA standards) rolled in and every news station told everyone to stay home as it wasn't safe to go out. Needless to say it was a bit tough at the show on Saturday. After that we decided not to do another one until my now partner Jim Maley mentioned we should do a small pop-up behind my showroom. So once that started it just got bigger and bigger until it outgrew that area".
"One of the things I am most proud of with LA Vintage Rendezvous is that we try to keep the show as calm and relaxing as we can. We try to get all the egos left at the door, and everyone is equal, whether you have been in the business for thirty years or thirty days".
How the the Rendezvous show come about? How long has it been running for?
"I have always dealt in "True Vintage" since I first started because that is what I personally like. I don't see it losing momentum or value as there is always a collector for something out there".
Does your show attract a lot of international buyers? If so, where from?
"LA Vintage Rendezvous attracts some of the best buyers from Japan, Korea, Thailand, plus numerous buyers from the UK and Germany, along with a lot of the major design groups here in the US".
Are there any vendors you are excited to see come to the rendezvous show?
"I am personally happy to see all our vendors that are setting up as I don't have any one "favorite"".
Tell us about vintage productions and your massive warehouse! How did that come about?
"Our showroom in Huntington Beach is something I am very proud of. My first shop in 1991 was 306 square feet in Lomita, California and you could barely turnaround in there. From there I rented half a 3500 square foot warehouse in Gardena where we had a small showroom and were bringing in 10-20,000 pounds of unsorted military rag every couple of weeks. This went on for a few years until the traveling each day just wore me out. My wife and I decided to cut out all the bulk buys and just move into a small 1200 square foot building here in Huntington Beach and to stop following the latest trends and just sell the items we liked personally. Well that lasted about two years and we took over the building next to us and fourteen years later moved into the present building we are in now. I know most people can burnout, but every single day I look forward to going to the showroom in the morning to see what will happen next".
How much money in product do you estimate will be on site at the Rendezvous?
"Man, I wouldn't even want to guess how much merchandise will be at the show next week, all I know is it will be some of the best of the best available".
Any crazy, funny, or interesting stories from past years shows?
"You know it is hard for me to remember any cool / funny stories from each show as I am usually too busy to see or hear anything that goes on. I don't usually hear about anything until a week or two after the event and even then it is usually " did you see so-and-so almost get in a fight trying to grab a piece before someone else did".
What do you want people to know about the show? (that they may not know already)
"I always hear that our vintage show only caters to the high end buyers and I think that is a disservice to everyone. At our shows there is always something for everyone ( menswear, Womens wear, accessories, textiles, advertising, etc)".
Where do you see the show 5 years from now?
"Man five years from now I hope we have doubled the size of the show and that everyone is still looking forward to participating in it and they look forward to a stress free/ relaxing event".