The BIDSTITCH Guide To Pulp Fiction: Vintage Fashion, T-shirts and Lore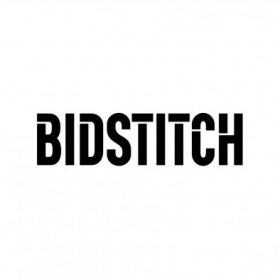 BidStitch
By Thriftin Tarantino (IG: @thriftintarantino)
Pulp Fiction, the 1994 classic that needs no introduction in most cases. The film's legendary status and its presence in pop culture often precedes the film itself.
You've seen Mia Wallace hung up proudly in the poster section of your local smoke shop before you were even old enough to really be allowed in that store.
You've seen people parody and reference everything this film has to offer from the dance scene to the black suits to the sharp dialogue in the script.
This movie is absolutely legendary.
It shook up gangster flicks and created a new hybrid film genre almost singlehandedly. It cemented Quentin Tarantino as THE director of our lifetime.
But more importantly: all 2 hours and 34 minutes of this movie has been permanently etched into the collective consciousness of our peers. There's no escaping it.
Today we take a look at the fashion, t shirts and lore behind the 1994 cult classic.
We start off with an absolute mystery, the first shirt you see on screen. Tim Roth's Hawaiian shirt.
Adorned with images of dudes surfing the ocean blue, not much is known about this shirt.
As far as I was able to tell, nobody has been able to properly ID another shirt exactly like this one in the almost three decades of this film's existence.
Was the shirt thrifted? Was it bought new and aged by costume designer Betsy Heimann? Nobody knows. The only thing we know for sure is that the shirt has to be from 1993 or earlier. Making the garment (at the time of this writing) at least 28 years old, if not way older.
The origins of this shirt remain a mystery to this day.
Why the UC Santa Cruz Banana Slugs?
According to Pulp Fiction costume designer Betsy Heimann both her and Quentin Tarantino have a connection to UC Santa Cruz.
Heimann briefly went to Santa Cruz and in an interview with 'Fashionista' she details how in order to put UC Santa Cruz in Pulp Fiction she gave them a call and 'fast talked' them into giving them not only permission but also sending them some t-shirts as well!
The blue Krazy Kat shirt worn by Samuel L. Jackson is another garment shrouded in mystery.
Krazy Kat was a comic strip that ran from the 1910s to the 1940s created by New Orleanian cartoonist George Herriman.
Not much information has surfaced about the origins of the blue t shirt featured in the film.
If you research this shirt online you'll be greeted by pages upon pages of reprints and variants of the shirt. If you dig deep enough you'll even find some listings of Krazy Kat tees dating back to the 80s. But you will not find a vintage tee quite like the one Jules wore. As far as why this shirt was picked (other than it makes our protagonist look like a dork) is unclear.
The only clue I have been able to gather through the research process is that director Quentin Tarantino has an extensive collection of shirts (more on that later) and as you continue to read this article you'll realize that a lot of the iconic garments in this film are chosen for a reason, sometimes as an homage or a reference to cinema. The garments serve a purpose, sometimes practical and sometimes profound.
From Mia Wallace's handkerchief mini corset to the black suits worn by Jules and Vincent, it all serves a purpose. The purpose being to tell a story just by the way a character is dressed.
Combine Quentin Tarantino's extensive shirt collection and costume designer Betsy Heimann's eye for story telling through clothes and the reasons for why any these garments were chosen are endless.
The Speed Racer tee worn by heroin dealer Lance was from Quentin Tarantino's own extensive collection.
Betsy Heimann and Quentin Tarantino watched anime together and she was struck by the Speed Racer tee and the director told her that he had one. And decided to use it for the film.
Heimann described the anime tee wearing heroin dealer as "a guy that never leaves the house" who "doesn't really need to get dressed."
This is one most people miss.
Bronagh Gallagher plays Trudi, one of the women hanging out at Lance's house.
Prior to Pulp Fiction, Bronagh Gallagher starred along side vocalist Glen Hansard in the film 'The Commitments.'
Bronagh and members of Glen's band 'The Frames' were fans of Tarantino's debut film 'Reservoir Dogs' and before her trip to the Pulp Fiction shoot she was given a 'Frames' band tee to wear on set.
Her airline lost her luggage and she was devastated that she would not be able to wear her band tee during the filming. She settled for a regular black t shirt but miraculously her luggage arrived last minute to the Pulp Fiction set to film the famous 'adrenaline' scene.
"Quentin my Frames t shirt is here!"
She ran to the back, threw on the unironed Frames tee and made band tee history.
They had to get permission from Island Record to use the shirt in the movie. And given how Pulp Fiction was filmed in 1993, we can deduce that this Frames t shirt was most likely from the Frames' time on Island Record which could be anywhere from 1991 to 1993.
Another shirt from Tarantino's extensive collection.
The globe on Tarantino's t shirt is named 'Orby' and he is the mascot for the alternative newspaper "Orbit" in Detroit.
In 1992, Orbit contributor Paul Zimmerman gave Tarantino one of his first major interviews during his Reservoir Dogs era and according to the book 'Virgin Noir' Tarantino was "was jumping around the Miramax offices like a little kid" because he got the cover for the 'Orbit' issue.
Tarantino was sent a gift package including the issue of 'Orbit' featuring Reservoir Dogs and the Orby tee which would be featured in Pulp Fiction.
As I kept researching this film I learned that some of the garments in this film are from Tarantino's personal collection.
From his anime tee to the red flannel you see in the junkyard scene which was one of Tarantino's favorite flannels from high school, his shirt collection is illusive and hard to track down.
But every once in a while you catch glimpses of it. Be it at red carpet events or through behind the scenes footages. Like this tie dye 'Dazed and Confused' tee he wore while directing Pulp Fiction.
Who knows what else the director has tucked away in his personal stash.
And that's a wrap! Let us know what you would like us to cover next and I'll try and look into it for you guys. Recommend me something good by the way. Let's have some fun with these articles.