The Crazy Prices & History of Vintage Snapbacks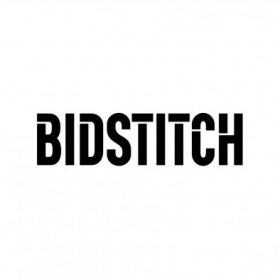 BidStitch
Crazy Caps and Crazy Prices
In recent years the resale market on Vintage hats has exploded beyond what was imaginable. You used to be able to buy a mint Logo Athletic Splash or Shark-tooth for less then 100$. Now the reality is that even the most beat up hat is gonna run you 100$. Some of the most expensive caps include Chicago Bulls Splash(which has been resold for 2,000$), Toronto Raptors Splash and Sharktooth(countless have sold for over 1,000$), and most of the hats worn by the NWA crew such as the Sports Specialties Los Angeles Raiders Script. A seller named 5FiveBitz based in Allentown Wisconsin came across the find of a lifetime, buying away a collection from an estate that had an estimated 1,500 hats that have been untouched since the late 90's, with each hat getting priced at 500$ the seller conservatively estimated half a million dollars to come from this find. From a retail price of 17.99$ to half a million dollars for a personal collection, Vintage hats have grown exponentially and continue to draw crazy prices from collectors and resellers alike.
AJD (1960-Present)
Initially, AJD Cap Company began as a small business that sold custom-designed baseball caps to local sports teams. Founded in 1960 by Irving Joel, the company's reputation for high-quality, custom-designed headwear soon spread, and AJD Cap Company began to grow rapidly.
When the Baltimore Orioles added white and orange front panels in 1975 they selected local cap maker AJD, which introduced the only double knit polyester caps ever used in MLB. Worn only 1975-77, the Orioles are the only team to have worn AJD caps on-field.
The company's reputation for high-quality, custom-designed headwear continued to grow, and AJD Cap Company became known for its innovative designs, superior craftsmanship, and excellent customer service. AJD changed it's name to Hat Brands in 1973 and was sold, and in 1978 it was bought back by Irving Joel and completely reinvented, now selling western style hats, a complete 180 from their early days
Starter(1971-Present)
Founded in 1971 in New Haven Connecticut, Starter was a giant with not only their hats but also their classic sports jackets. Starter was blowing up in the 90's with licensing agreements from most of the major sports leagues. The competition among licensed sports apparel businesses heated up in 1994 when Logo 7 Inc., the second largest manufacturer for sports apparel at the time secured a highly sought-after NFL Pro Line license and increased its advertising budget in an effort to overtake Starter as the industry leader. After being sold to Nike and then resold again to Iconix Brand, Starter has slowly been rising to their once industry giant status. Most recently acquiring a licensing agreement to produce and sell apparel with the likeness of one of the most Iconic Brands ever, Coca-Cola
Logo7/Logo Athletic(1971-2000)
Logo Athletic, originally known as Logo7 was founded in 1971. The company's product line included everything from t-shirts and hats to jackets and jerseys, and they held licenses with many major sports leagues, including the NFL, NBA, MLB, and NHL. Today the most popular items still left from Logo Athletic are their hats. Especially the Shark tooth/Double Shark tooth, Spike and Splash collections. Between the late 80's and the early 90's the sportswear frenzy was at its peak, with brands like Champion, Starter and New Era all competing for a seat at the table. Logo Athletic was launched as a companion brand originally to help complement the Logo7 apparel line at the time. eventually the downfall of Logo Athletic was caused by the original owners of Logo7 buying it back in 1998. This was very short lived as they eventually went bankrupt just two years later in 2000.
Sports Specialties(1928-1992)
Founded in 1928 by David Warsaw, Sports Specialties Corporation was the first company to make products under license from a pro sports team Chicago Cubs and is the inventor of the bobble-head. By the 1960's Sports Specialties was the world's leading licensed sports headwear company in 1984 their wool caps, "The Pro," were mostly manufactured by the Youngan Hat Company in Korea and are recognizable by their thick wool, flat embroidery, and short, square visors. More than half the MLB teams used Sports Specialties caps from the mid 1980's through 1993 (Baltimore, Boston, Chicago Cubs, Cincinnati, Colorado, Detroit, Florida, Houston, Milwaukee, Minnesota, NY Mets, Oakland, Philadelphia, San Diego, San Francisco, St. Louis, Texas. Sports Specialties has been bought and sold a number of times since losing their MLB contract to New Era, they are currently owned by Nike who has subsequently ceased all their operations
Written By Sammy Aronoff