The French (Workwear) Revolution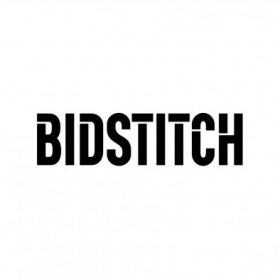 BidStitch
From Instagram and TikTok fashion to True Vintage collectors, French Workwear is becoming a wardrobe essential. The beautiful faded out blue/indigo that you see on vintage French workwear is taking Los Angeles, and the internet by storm. Ludvic Orlando, and his co-founder Jessy Bardy are partially to blame for that. Through Golden Age, they've been pushing out French Workwear for years now. Since French workwear is peaking in popularity, we figured we should interview the man himself and see what he has to say about it all.
Why the hell is every hip kid in Silver Lake wearing French workwear lately?
"We are largely responsible for dressing up Silverlake and a large part of LA in blue! We have been importing from France rare vintage and dead-stock French workers uniforms for 6 years. It's been a hit right away and a growing trend, not only with hip kids, but our customers from 15 to 65 years old, ladies and gents! Everybody appreciates our French workwear selection."

Explain to us the origins of French workwear? can you tell us a bit about the history?
"First, French workers' uniforms were designed in the late 19th century in France and clothes were getting more resistant with the industrial revolution. The oldest work jackets we found are from the 1920s in moleskin fabric, stiffer and thicker, made for miners and heavy machinery work. Different fabrics were then used across decades: denim, linen, combed linen/cotton, herringbone, drill cotton later on… French companies had to provide their workers at least one set of blue uniform for any type of jobs such as factory workers, construction workers, farmers, mechanics, etc… That is why those pieces are so unique, made of different fabric and used through the years in many different works indoor or outdoor, washed and repaired for decades, showing all shades of used blue!"
Talk to us a bit about the indigo blue that has come to represent everything from the French working class to royalty? Can you explain that parallel a bit?
"Some people ask us why were they blue? The French government chose blue as mandate which is one of the color of our flag and has historical connotation with our national color "BLEU". It may come from the color of the French monarchy, the "royal blue" appropriated by "the people" who fought for their freedom during the French Revolution and established the first French Republic. The "chore" coat became naturally blue as the symbol of the working class. It's interesting that the term "blue collar" is now used across the globe, I guess it came originally from the French workwear ! The blue is also the main French sports team color and chant "allez les bleus"!"

How did you personally get involved in collecting and selling the workwear?
"I grew up seeing my grandfather who was a construction worker building houses wearing a damaged sky blue chore coat, always the same, matching blue pants, a white tank top, a gold chain and constantly a cigarette in his mouth! This is how I remember him and do often dress myself the same way. Skateboarding as a teen during the mid 90s, I started to wear dead stock French workwear and army uniforms out of flea markets or military surplus as they were light, comfortable, resistant and affordable. My parents were working in antiques in the the south of France, while they were buying and selling old furniture or objects, I would already be on a hunt for 100 years old chore jackets or WWII army boots. When we opened our first store in LA we brought a dozen of chore jackets and sales took off right away, it became one of our specialties occupying a quarter of our store space. We now offer different pieces of French workwear from chore jackets to pants, overalls and coveralls from different eras."
Do you see the market for French workwear continuing to rise in the immediate future?
"I think we are reaching a peak for this trend! We were one of the first retailers back then and we have become wholesalers to many other retailers in the USA and in Japan. It even became a trend in France more recently. The demand being bigger than the offer, the stock of vintage French workwear is getting very low, so it will become more rare, exclusive and therefore more valuable step by step. We had to find new sources as previous suppliers got empty… In the other hand, many companies started reproducing them, from luxury houses such as Maison Margiela (we sold work jackets to John Galliano a couple of years ago), to streetwear brands, independent labels and even fast fashion companies such as Zara last season… which clearly makes the product more common and therefore less appealing."

Do you see any irony in hip kids working the clothing of the old working class in France?
"It is ironic, but I do understand the appeal, when I was a skate kid, this is what I wanted to wear. If you think about it, we saw the same trend phenomenon with vintage Carhartt, Dickies, Levi's that are icons of the American workwear, Kanye wore them for the last 5 years and make them very popular among the hype crowd, while always been used by the average worker… Functional, comfortable, well made, long lasting apparel has definitely invaded the wardrobe from the hype to the more casual customer. I always found workers, cowboys or military uniforms very inspiring by their cut, fabrics, functionality and craftsmanship. The working class have always been the most stylish in my opinion! That is why it is a big part of our offer in our stores.
---
We want to give a huge thank you to Ludvic, Jessy and Golden Age for speaking with us. If you're ever in LA check out their two stores located in Hollywood. And for those who want to make the trip out to Europe, they even have a store in France!
Here are the addresses for Golden Age:
3511 Sunset Blvd, LOS ANGELES 90026, USA
120 S La Brea Ave, LOS ANGELES 90036, USA
8 Place des Prêcheurs, AIX EN PROVENCE, FRANCE