The Glasses That Changed Fashion Forever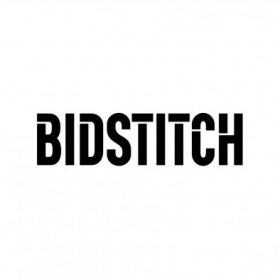 BidStitch
Transcending the sportswear scene through innovation and new and exciting designs, archival Oakley glasses have been making a return so it is only right to take a deep dive into the history of the infamous brand.
MotoCross origin
Starting in 1975, James Jannard had only 300$ and his garage at Foothill Ranch In California. Originally Jannard produced motorcycle grips and even created his own unique rubber which he called Unobtainium. Jannard created numerous grips and was seen as an innovator in the motocross scene. Jannard knew making just grips wouldn't last long, so he started Oakley's transition into eyewear. It should be noted that the grips continued to be made until 1984 when Oakley released their last original grip, the O wing.
The start of Oakley eyewear
Leveraging their position in the motocross world, Oakley released its first googles specially designed for motocross. The next step for Jannard was in 1983 when Oakley started to include ski goggles in their eyewear line. Oakley goggles have always been a staple whether on the track or the slopes.
Immediately after making the transition to the snow, Oakley also added their first eyewear in 1984 with pairs like the Oakley Lite and the Factory Pilot Eyeshades. Both pairs had large lenses with full frames specifically for sports and active wearers.
Transition to lifestyle eyewear
Starting in 1985 Oakley released their first lifestyle-based frames, the 'Frogskins' where a dual-lens design. The 'Frogskins' were quickly followed by The 'Blades' and the 'Mumbo' in 1989. The 'Mumbo' was the original M frame and only featured a very limited run before fully changing to the M frame. The '90s was the start of the meteoric rise of Oakley featuring designs like 'Minutes' and Racing Jackets alongside their new wireframes and X-Metal.
Oakley has always had some crazy designs, pushing the boundaries of social acceptability sometimes with their glasses looking straight out of a 1985 sci-fi movie. Designs such as the Oakley Overthetop have become iconic for their look and for pushing the boundaries of eyewear and innovation. Other designs such as the Sub Zero and Eye Jackets.
Written By Sammy Aronoff