The Growth of Vintage in Silicon Valley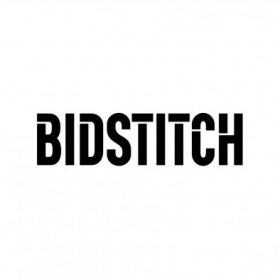 BidStitch
It seems like everyday more and more money is being pumped into the Vintage community making giants like Grailed and Depop even more powerful then before, With companies like Fleek, WhatNot and Goat Group only growing, the vintage scene is under the brightest spotlight we have ever seen.
Due to the rapid growth that companies like Fleek, WhatNot and SoGoodVTG have experienced, their funding groups and venture capitalists have been smiling ear to ear after having their investments pay off. In November 2019 history was made, the Lithuanian Vintage company Vinted raised over €350m Euros in total funding rounds, reaching a valuation of over €1bn, becoming Lithuania's first startup valued at over €1bn.
It is starting to look like companies with backing will be driving the future and the market of vintage wherever they feel fit. With platforms like WhatNot, Fleek and Grailed all being Venture Capitalist funded, it suggests an emerging trend in apparel VC funding: invest in apparel tech and platforms, rather than apparel companies themselves.
"At our core, we're looking for a technological advantage."


Tessa Battistin, head of platform, investor at the retail-focused venture capital firm Interlace.
It is starting to seem like a great user system and new innovative ways to stand out from the market are the next ticket to big investment. It is hard for companies and groups to own the whole chain from start to finish. One of the groups that does own the whole chain is GOAT Group and their ownership of Flight Club, Goat and Grailed which is the full scale cycle of New, Used/New, and lastly Used/New/Vintage.
2/5 items in Gen Z's closet are secondhand, and over half the United States has shopped secondhand in the last year. Vintage and second hand clothing and fashion are taking the world by storm. The U.S. Secondhand Market is Expected To Reach $70 Billion by 2027 with the global second hand market set to practically double to $350 Billion by 2027. In the United States There are more than 40,000 secondhand apparel stores, but more than 95% of their inventory is offline. With the growth of technology and online shopping, apps like Whatnot have been able to take over the space and offer a much needed service to the market.
While value continues to be a key driver that motivates consumers to think secondhand first, global climate such as fast fashion and fair and safe labor laws, have increased awareness of resale's potential to reduce fashion's impact on the environment. As a market, we are still in the earliest days of inventing how resale can reduce the ongoing production excess in the apparel industry, and I don't see a world where we're going back to the way it used to be.
Written by Sammy Aronoff