The Haul of a Lifetime: Over 3,000 Pairs of Vintage Levi's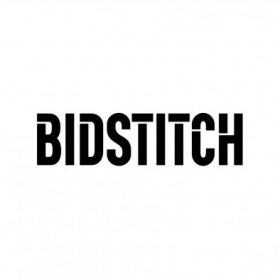 BidStitch
If you've been searching for vintage you probably have seen some crazy ads on Facebook Marketplace of people selling entire storage units of clothing. Some claim its vintage and know what they have while others are just trying to liquidate a bunch of inventory. Usually you find the listing and message the seller but within minutes the seller is flooded with probably hundreds and hundreds of other messages from buyers. Well @threeworldthrifts found a listing with over 3,000 vintage Levi's, and actually was able to meet with the seller and buyout the entire unit. This truly was a find of a lifetime and we were lucky enough to speak with them about the experience.
Who are you?
"There are three people that work at Threewordthrifts, Grant, Victor and Conner."
How did you find this haul?
"Okay so basically me and my brother were in the middle of taking a final, and someone we know from Oregon sent us this Facebook Marketplace listing that said 3000+ vintage Levi's. It had been posted for 2 hours and we thought that they had sold the lot. We messaged the guy, and he was like oh yea I've had a lot of people ask me for this stuff, but you guys seem cool and he let us in first. So, during our final my brother just said fuck it and drove down there, which took about 2 hours and we bought them all."
What were your reactions when you finally saw how much stuff there was?
"So, we were honestly just shocked on how this stuff hasn't been touched for 10-15 years and the condition of the unit. It was just a surprise to see that he wasn't lying and that there were actually 3000 pairs of Levi's and that they were all vintage.
The guy has moved to Modesto in '84/'85 and worked for Macy for 15 years and quit in 2000. In 2008 or so Macys got into contact with him and said they had about 5000 pairs of Levi's sitting, and they wanted to get rid of them. So, him and his buddies went and grabbed them, and they've been sitting in that storage until last year."
What are you planning to do with it all?
"Well, we found this haul during the end of May 2021 and all of this stuff was sold by the end of summer, so it took about 2 months for us to sell it all.
We opened each bag and organized every single pair of pants and jackets by color and size, which we thought would be the best way to sell this stuff to our customers."
Is this your best haul ever?
"This is 100% our best find ever. Not just by the clothing we got but the connections and people that we met during this."