The History of Cigarette Promo Merchandise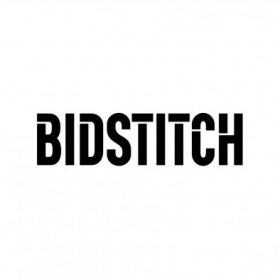 BidStitch
The history of cigarette promotional clothing merchandise is a fascinating tale of marketing strategies that have left an undeniable mark on the vintage world. From Camel's classic Camel Joe design to the classic Red White and Black of Marlboro; the cigarette promotional era exploded and left a lasting imprint on the world of clothing and put a whole new spin on merchandising.
Camel
Camel, introduced by R.J. Reynolds in 1913, became a pioneer in promotional clothing merchandise. In the 1980s, Camel offered collectible coupons for clothing items like jackets and hats in exchange for cigarette pack proofs of purchase. These items were emblazoned with the Camel logo, creating a loyal customer base. The Camel Joe character was introduced in the 1980s, featured on various promotional merchandise like t-shirts and caps, attracting a younger audience. However, this was met with controversy, as critics argued that it appealed to underage consumers.
Joe Camel
The character was created in 1974 for a French advertising campaign, and was redesigned for the American market in 1988. The Camel Joe character and his crew comprised of 'Floyd' 'Busta' and 'Max'. The campaign lasted until July 1997 (when the character was banned as a result of the decision in Mangini v. R. J. Reynolds).
Marlboro
Marlboro is renowned for its successful "Marlboro Man" campaign. In the 1950s, the rugged cowboy imagery associated with this campaign became a sensation. Marlboro's history dates back to 1883 when it was founded as a women's cigarette brand. The original Marlboro was a hand-rolled filtered cigarette marketed to women as a mild and stylish option. In the 1950s, Marlboro underwent a significant rebranding to target a different market. The brand was struggling with low sales, and Philip Morris, its manufacturer, decided to revamp it. Marlboro offered promotional clothing merchandise like leather jackets and denim shirts, turning their brand into a symbol of masculinity and freedom. This powerful marketing strategy remains influential in the world of fashion and advertising. Marlboro's popularity surged internationally during this period. The "Marlboro Man" campaign was phased out in the 1990s as a result of increased regulations and concerns about smoking's health effects. The "Marlboro Country" campaign replaced it, focusing more on the open spaces and landscapes of the American West.
Marlboro Man & Marlboro County
The "Marlboro Country" campaign shifted the focus away from the iconic cowboy imagery and emphasized the wide, open spaces and landscapes of the American West. This approach was intended to convey a sense of freedom, open air, and the idea of a wild, untamed frontier. The campaign was designed to evoke a connection between the product and the idea of the American West without directly associating it with people or specific lifestyles. The Marlboro Man is a figure that was used in tobacco advertising campaigns for Marlboro cigarettes. In the United States, where the campaign originated, it was used from 1954 to 1999. The Marlboro Man was first conceived by Leo Burnett in 1954. The transition to "Marlboro Country" allowed Philip Morris, the manufacturer of Marlboro cigarettes, to continue promoting the brand while complying with advertising restrictions and addressing concerns about the health risks of smoking.
Newport
Newport cigarettes, introduced in 1957, gained popularity with their "Alive with Pleasure" campaign. Their promotional clothing merchandise often featured beach-related imagery, resonating with their target audience of beachgoers. Newport's brand items like swimsuits, t-shirts, and beach towels became highly sought-after accessories, solidifying their status as a lifestyle brand.
Ari Menthol 10's
Ari Saal Forman, a sneakerhead and graphic designer from LA who'd moved to Philadelphia and later New York, as a teenager grew up surrounded by the strong push in advertising that Newport menthol cigarettes used in his community. In 2006, Forman released a very limited run of the Menthol 10s, an Air Force 1 that was reinterpreted with an upside down swoosh(the Newport logo) to show how big tobacco and Nike marketed towards customers in similar ways. Unfortunately, Forman's statement about sneakers costed him thousands of dollars in legal fees. Forman had 252 pairs, a sample run, of his Menthol 10s made in China. The shoes were a statement about how smaller brands could say bigger things with better content and have higher value, and they had messages all over them like "GENERAL WARNING: Get off the brand wagon. Shortly after the release on June 17, 2006, his troubles began; Nike sent a regular cease and desist just days later but Newport came back much stronger. Forman's defense against Newport has cost him thousands of dollars and severed his connection to his Menthol 10s.
The history of cigarette promotional clothing merchandise showcases the dynamic relationship between fashion and advertising. These iconic brands effectively used clothing merchandise to create and reinforce their brand identities. While these promotions left an indelible mark on popular culture, they also ignited debates about the ethical aspects of promoting potentially harmful products through fashion.
Written by Sammy Aronoff