The History of FFA Jackets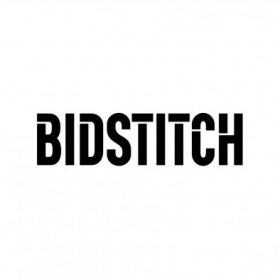 BidStitch
From rural America to the West Coast the FFA jacket has become something bigger than just a uniform. Many don't even know the association to the FFA and the blue corduroy being a central part of the uniform for generations. Even with the trends and ups and downs of the vintage community; the FFA jacket has withstood the test of time and has become a staple.
Origins of FFA
FFA which stands for "Future Farmers of America" is the student organization focusing on agricultural education. The organization's official name is now called the 'National FFA Organization and has been around since 1928. In 1930 the FFA adopted a blue shirt and yellow tie along with a corresponding blue cap. It wasn't until 1933 when a FFA advisor Gus Lintner saw a blue corduroy jacket in a store window in Fredericktown, Ohio, where he developed the idea to have his chapter's name stitched on the back of the jacket with gold thread. He connected with the jacket supplier, Universal Uniform Company, to do just that.
Following that, every member belonging to Lintner's chapter (Fredericktown FFA) acquired their own corduroy jacket and proudly showcased them at the National FFA Convention that same year. With the overwhelming popularity of these jackets the convention's official delegates decided to incorporate them into the official FFA attire.
One interesting thing to note in the rules of Official Dress for FFA students is that "If the jackets are ever sold to a non-FFA member, all emblems and awards must be removed."
Vintage FFA jackets are regularly going for $125+.
Vintage vs Modern
Vintage FFA jackets featured snap buttons instead of the zipper and embroidered emblems instead of sewn on patches. Another notable difference is that vintage FFA jackets had squared shaped pockets instead of rounded ones. The most notable difference is the wording on the FFA emblem which was switched in 1988 from "Vocational Agriculture to "Agricultural Education." It is also useful to know that a brighter more neon yellow patch is a Y2K patch.
Rise into Vintage and Fashion
Many celebrities have donned the blue corduroy over the years including Johnny Cash, Taylor Swift, Former President Jimmy Carter and duel sport athlete the great Bo Jackson.
Aimé Leon Dore's World's Borough Teamster Jacket from Spring/Summer 2021 also draws heavy inspiration from the Blue Courdory with yellow cursive and patchwork on the front and back.
Written by Sammy Aronoff