The Largest Vintage Auction Ever is Happening Right Now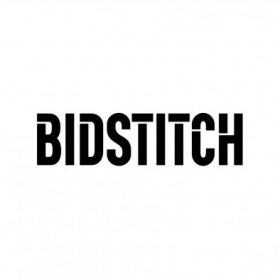 BidStitch
Sotheby's, the largest auction house in America, is currently holding a massive auction of Vintage Grateful Dead items from the band members and road crew collections. Titled, From The Vault: Property From The Grateful Dead and Friends, the Auction consists of stage equipment, posters and a huge selection of vintage Grateful Dead t-shirts from the bands longest running sound engineer, Dan Healy.
Possibly the most impressive items from the auction are pieces of the original Wall of Sound created and used by the Grateful Dead in 1974. The Wall of sound was a massive custom sound system constructed to create a clearer live performance experience. The system was a monolith to behold and by far much greater than any other live set up at the time. Each instrument in the band would have their own speakers. It would take a whole day to set up so it only lasted for a single tour. The last remaining pieces of the Wall of Sound are up for auction.
The Sotheby's sale includes a few key vintage t-shirt auctions including an incredible Fillmore East jersey shirt, and one-off tour shirts featuring bands like The Allman Brothers. There is 8 full pages of amazing 70s and 80s Grateful Dead t-shirts up for buy it now sale. Prices range from $200-$1000.
Most people in the vintage scene are no stranger to the auction format. Even if you have been in the game for over 20 years like me, auctions have always been a part of the business. Way back in 1995 eBay launched the first mainstream online auction site. It didn't take long for it to become a major hub for vintage sellers, buyers, and collectors worldwide. There really is nothing like watching an auction run up in the last minutes before it closes. Now we are all more used to the live Instagram auction format that was made popular by 1980somethingco on the Virtual Flea. If you would like to run some of your own t-shirt auctions click here – Start Auctions.
Sotheby's usually deals in high end antiques, classic cars, and in general, stuff that sells for hundreds of thousands of dollars. In the past year however, we've seen things like graded cards and video games also make their way to the Sotheby's auction block. Now we are seeing t-shirts for what seems like the very first time at Sotheby's. Are t-shirts becoming that popular? Let us know your thoughts in the comments below!
In an era where everyone is trending after the loud tie dye 90s look it's nice to see some of the original parking lot and concert merch that the Dead are really known for.
Click here to see shop Grateful Dead Merch exclusively on BIDSTITCH.
Check out the Sotheby's auction here!
https://www.sothebys.com/en/digital-catalogues/from-the-vault-property-from-the-grateful-dead-and-friends