More Than Just A Vintage Store: Interview with THE NEST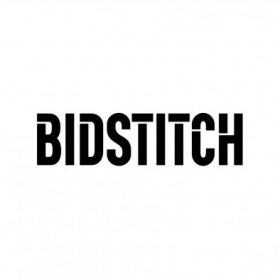 BidStitch
Across the street from University of Oregon there is a vintage store taking the community by storm. The Eugene NEST which stands for Neighborhood Eugene Sustainability Team, is truly a one of a kind gem for any vintage or Oregon Duck enthusiasts. The owners Eduardo Olivares and Harrison Stevens, both UO alum, first opened the store January 2021 during the pandemic with an appointment only based model. Since then they have been able to take over the vintage scene in Eugene due to their great customer service and unbeatable selection. Since the start of their journey they have expanded from doing local pop-ups and events to being the biggest vintage store in Eugene. Current and former Oregon athletes like Sedona Prince, Verone McKinley and Bo Nix along with countless other Oregon legends have all stopped by and shopped at the NEST due to the friendships that they have built with Eduardo and Harrison.
"Verone McKinley and Jevon Holland and all those guys used to go to my house and look through my stuff and go through my racks, once we saw that we immediately knew there was a need for it in Eugene."

Eduardo said when talking about their student athlete relationship and how it has grown organically
The Nest has grown exponentially since their opening but the future wasn't always this certain for Eduardo and Harrison. Eduardo originally from Eugene had been working in insurance. "I realized I didn't like working insurance and there was a St.Vinnies right across from my office so every day before and after work I used to hit it." and before he knew it he had accumulated 20-30 pieces and decided to create Bounce Back Thrifts. Harrison had also launched his own page Stanley Thrifts at the time and was selling at local street markets around Eugene. After teaming up they decided to do a 10 week pop – up at Public Streetwear, which consisted of weekly collections such as Carhartt's or crewnecks. Even though it was going well the time came and Eduardo and Harrison had to pack up. The future was unclear as they collected all their pieces. With uncertainty looming, Eduardo was walking down the street and saw a for lease sign. "I remember just calling it not really knowing how much it was, not really knowing what I was throwing myself into" said Olivares.
"Getting up the extra hour early and making sure you're the first one to the spot, at the end of the day if we are all competing over the same stuff, I can't be upset that people got up and got to the spot and beat me by an hour. I just have to work harder"

Harrison said when asked about how the growth of the vintage scene has changed the way they source and find clothes
During our conversation Harrison and Eduardo gave huge props to Marcus Harvey the Owner of Portland Gear, for being an amazing mentor throughout their journey and actually being one of the reasons they met. Eduardo and Harrison actually attended his brand camp separately in Portland, and Marcus had a feeling that they would click, telling Eduardo to get lunch with Harrison, The rest is history "I reached out to him and asked to get some Chipotle, we instantly clicked, and he invited me to be a part of his booth at the street fair the following week." Eduardo said.
The NEST provides a nostalgia factor for UO alum as well, Harrison had countless stories of former alum and players coming in, and having them remember wearing a shirt on the rack or a hoodie on the wall.
"We have this sweatshirt that is signed by the 94' men's basketball team and a former player came in with his family, it was a great experience to see him be able to point out his signature on the sweatshirt."

Said Harrison when talking about the nostalgia that the store provides for alumni and parents of students alike
Community Involvement and Sustainability
The NEST has huge community involvement from students and athletes alike. They recently hosted Shozeum with his collection for the new release of the Air movie. The store is truly a for students by students store from everything to photography and videography to the racks that where built by students. The NEST takes their name to heart in terms of sustainability. They use bio degradable poly mailers for online orders and brown paper bags for people in store. They also stress the need to steer away from fast fashion and the carbon footprint it has.
If you are ever find yourself in Eugene, it is 100% without a doubt a must see location. They have created something that it truly an immersive experience for both Vintage and Duck fans alike. When walking into the store you can feel the history and see the culture that they have curated.
Written By Sammy Aronoff