The Secret To Finding A Raghouse Has Just Been Exposed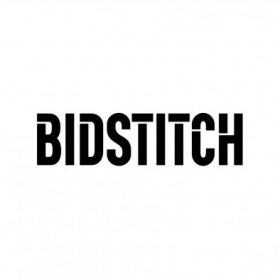 BidStitch
Fleek is a buyer-to-buyer wholesale company that specializes in providing top-quality secondhand clothing to sellers at competitive prices, allowing sellers to purchase goods directly from raghouses, essentially cutting out middlemen and reducing costs. Fleek's focus is on providing a seamless buying experience for sellers, with a user-friendly platform that makes it easy to find and purchase products, with great features such as being able to video call with sellers from halfway across the world. This is one of their most popular features because it is essentially a private buying experience that you can have a 1:1 video call with the wholesaler who will then help you pick out your items and create your bundle.
Fleek was founded in 2021 by Abhi Arora and Sanket Agarwal, both originally from India. Abhi now lives in London and Sanket in San Francisco. The birth of Fleek happened when Abhi came across a vintage store during the pandemic while on a walk. Hearing their struggles such as rent and not having enough supply to keep up with demand, he instantly knew he could help bridge the gap. Using their connections back in India, they helped formulate a great way to interact with other sellers across the world, making it easy and convenient for both parties.
Fleek has suppliers from over 10 different countries such as India, Pakistan, and Thailand. There are 3 ways to buy on Fleek: bundles of prepackaged clothing, the seller can build a bundle for you, but the most innovative and exciting way is actually being able to video call with suppliers across the world and actually handpick items from their rag houses. Every supplier on Fleek gets verified, with every item receiving a quality check. Some of the sellers on the app are massive recycling centers that are trying to transition to a more consumer-accessible business practice.
Abhi and Sanket both said that one of the biggest scaling challenges is how to get tens of thousands of vintage items from the raghouses halfway around the world to the website and to the consumers. Another one of their challenges is that Fleek's team is working hard to build a platform that ensures transparency and accountability at every step of the supply chain. Fleek also has full buyer protection, which includes any late fulfillment, wrong order, damaged goods, or any other issues such as fakes.
However, there are still challenges that Fleek faces in building a platform that is truly transparent and fair. For example, the used clothing market is built in a way that is not always friendly to new players, with lots of offline information that is not easily accessible. Additionally, there are cultural and language barriers that can make it difficult for Fleek to connect with suppliers and buyers across the world. Despite these challenges, Abhi and Sanket remain optimistic about the future of Fleek and the used clothing industry as a whole. They believe that by building a platform that is truly transparent and fair, they can help to create a more sustainable and equitable future for everyone involved in the industry.