The Unexpected Rise of AND1 Trash Talk Tee's + Q&A with Dairyland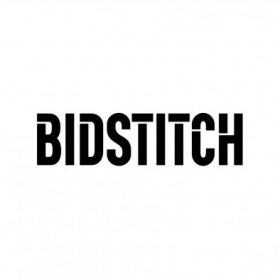 BidStitch
And1 Trash Talk Tees have been pushed back into the mix all thanks to one man. Gabe Lloyd aka "Dairyland Vintage."
"I want to say the market skyrocketed.. I was seeing shirts that I used to see for about $30 jump up 75 to 100$… signs of massive spike but it's a very niche T-shirt and there's not a lot of them so to see that spike just after my videos I thought was not a coincidence." – Gabe Lloyd
AND1 History
AND1 was founded on August 13, 1993, beginning as a graduate school project partnership of Jay Coen Gilbert, Seth Berger, and Tom Austin. The brand started by selling T-shirts out of the back of a car. They took the world by storm and within the second year of launching, the business reached 1,500 stores across America. Early on, advertising strategies included other basketball slogans and trash talk, such as "Pass. Save Yourself The Embarrassment." Unknowingly this would be one of the longest surviving bits of culture from the original AND1 movement.
Creation of the "Mixtape"
In 1999, AND1 shot their first series of commercials and print ads incorporating NBA players like Darrell Armstrong and Rex Chapman. When the traditional marketing campaign proved unsuccessful, a strategy was formed to use the "Skip tape". It was edited and reprinted into 50,000 copies, and over the next eight weeks, distributed across basketball camps, clinics, and record labels. The tape would become the first "Mixtape", and quickly made Alston into a celebrity. When AND1 became a product partner with Footaction, this strategy evolved into a national program.
The Rise of AND1 : 2000's
AND1 products began appearing at Foot Locker and Footaction. By the 2001 season, AND1 was second only to Nike in market share among NBA endorsees. AND1 summer tours, having begun in 1999, were expanded in 2002 into the Mixtape Tour. From 2002 through 2008, the tours were televised live on ESPN under the name "Streetball" and competed with ESPN's "SportsCenter" for the highest ratings.
The Fall of AND1 : 2010's
Following a short hiatus, the AND1 Mixtape Tour returned in 2010, then known as the AND1 Live Streetball Tour. Over the years, AND1 has changed hands a few times, first being bought out by American Sporting Goods in 2005 and subsequently sold to Brown Shoe Company in February 2011. On August 25, 2011, AND1 was sold to Galaxy Brands, a brand management company based in New York. On August 31, 2021, Sequential Brands, AND1's parent, filed for Chapter 11 bankruptcy protection. Which was followed by AND1 getting acquired by Galaxy Universal. Like in the NBA, the pay scale of players varies for a number of reasons. If you are a bigger draw, you tend to get a larger contract. As the company was at its peak, players began discussing their contracts with one another.
After hearing how much their peers were getting, some players lashed out against the company. What was once a tight-knit group quickly became a toxic and hostile work environment.
Mitchell and Ness Remake
In August, Mitchell & Ness released a collaboration with AND1 in honor of the legendary basketball brand's 30th anniversary. The items available include several t-shirts with AND1's iconic trash talk graphics.
Dairyland Vintage Q&A on helping revitalize the Trash Talk Tee
I had the pleasure of sitting down with Gabe Lloyd aka Dairyland Vintage, influencer, D1 Football player and an expert on all things AND1 Trash Talk Tee's, Here are a few of my favorite snippets from our conversation.
---
Q: What role do you think you played in helping bring back the Trash Talk Tee
A: "I definitely think I played a role in it… also just coincidental timing, the Netflix documentary definitely helped to a certain extent. I forgot the total watch time of my Tik Tok's I'd have to look, but it was like 300 some days worth of watch time on those Tik Tok's and it was either one of two things; it was people older than me that followed me remembering the trash talk Tees and sparking that interest in them again wanting to get them back the shirts that they have when they were kids or it was the younger generation that has has absolutely no idea what and one is and they've never seen it before"
"Ever since I made that Tik Tok I've been looking for Trash Talk Tees all over the place for at least a year and a half, two years now, and after I made that Tik Tok there was a very obvious spike in the market not necessarily trash talk T selling for more because people still had to catch on that the demand was rising but it became much harder to even find a shirt because if it was posted on eBay for a good price it would be gone within two minutes or so."
"I started making those Tik Tok's a couple months after the documentary released and I didn't notice this spike until after I started posting Tik Tok's about it now fortunately for me; I have alerts set up and you know I if I'm driving in the car and I'm not and I'm sitting at a light I'm on Depop I'm on eBay, I'm everywhere looking for and one shirts so I was able to get first dibs on a lot of ones that might have been posted because I saw it first but I mean there's some really good ones that slipped away and I mean some of them I was just a few minutes late so that just goes to show you know people are out there looking for these nonstop"
"I love Trash Talk Tee's, I love AND1, I grew up with it and I want to introduce it to people and that's the whole point of my Tik Tok. My two goals are introduce younger generations to something they didn't know about because I don't want that to die when I get older, I want them to carry it on but also my other goal on TikTok is to remind older generations of their childhood basically make them happy, that's my goal…I just want to show everybody and really I didn't realize how much I was going to control the market because I'm glad I posted them but I kind of regretted it because it made it 10 times harder to find shirts for a good price also."
Q: How did the Netflix doc help or harm Trash Talk Tee's
A: "Even when they didn't talk a lot about the Trash Talk Tees, a lot of people were not familiar with AND1 growing up that were introduced AND1 because of the documentary which then led to researching and most likely and finding out about the Trash Talk Tees."
---
Q: Talk about the rising price of Trash Talk Tee's and where do you see the market going in the next 6-10 months
A: " I don't really like to pay a lot for things so the most I ever spent on one I believe was $65, and it was the one that I didn't even know existed. I heard it did but I didn't know it for sure because I've never seen a picture of it. It says "God rested on the 7th because he played me on the 6th" I paid 65 for that but I paid 45 for shipping because it was in the Philippines I believe and other than that I've probably paid an average of 30 and under on trash talk Tees…. so it was very obvious that to me when I was hunting for this shirt still that the sellers weren't really catching on yet they still weren't with the demand of it."
"The thing is is with these Trash Talk Tee's for majority of them, if you were selling one online you are in control of the entire market majority of the time because most likely there is not another person that is selling one of their shirts online so you price it whatever you want."
"I noticed the prices were the highest I've ever seen because I sold all mine and I had I controlled the entire market really so after all mine were gone all you had was whatever else was on the Internet which really wasn't much, so people were charging more… people were paying more… and truthfully I think the price of trash talk TV six months to a year from now two years from now really depends on what AND1 really does with Trash Talk Tee's if they release more styles, I feel like the vintage prices will start to you know come to a steady line but if they don't release more you know and as the years go by there's not a lot of these trash talk Tees… if you go online right now if you go on eBay I mean you probably find four or five on eBay in every single size so I really don't see it really dipping at all but I also don't see it increasing."
"If AND1 starts to retro other sayings but at the same time just with anything vintage I believe the prices will continue to rise because I'm not stopping with AND1 I'm not gonna stop talking about it you know I love it I grew up with it, that my childhood it's culture and you know with anything vintage prices are going to continue rise because as years go by it's going to be harder and harder to find them because the majority of them have been found the quality of them is going to get worse and worse as years go on and on and really I just I feel like the more common sense they'll stay pretty steady
---
Q: What are your thoughts on the Mitchell and Ness Collaboration?
A: "I have the creative director for AND1 following me as well as the head shoot designer for AND1 so I was getting a little bit excited you know something might happen… but you know unfortunately still nothing has happened in regards to anyone working with me. I didn't really feel any way about it at first at all I thought honestly this is a good sign because potentially they'd like to work with me but like I said that wasn't the case and so months go by I end up having my vintage trash talk drop they reposted it on their Instagram and then I want to say it there's maybe two months later the Mitchell and Ness collection drops. I actually knew I wanna say a week or two before the collection even dropped I didn't know when it was going to drop but I got a message from someone at a boutique in Milwaukee send me a picture of the trash talk Tees that they had come in and they told me they were Mitchell and Ness so no one knew when they were gonna drop these they didn't they did absolutely no marketing for it just super random which I think that was a mistake but Oh well that's not my problem….. but so I I actually knew for a couple weeks that it was Mitchell and Ness and honestly when I thought I was Mitchell and that's I was I don't really know how I felt about it so kind of felt like it was kind of bizarre honestly."
"It was very surprising and kind of disheartening to just see the lack of effort that they put in bringing these trash talk shirts back and after the drop I mean crickets that they've done nothing in regards to trash shorties and the opportunities and resources that they had to make it something big and special they just dropped the ball on it."
---
Q: Describe what AND1 is to you and how it has shaped culture
A: "to me AND1 is culture.. it's not you know just the shirts.. it's not just basketball it's culture, that's what AND1 is to me that's what AND1 is to a lot of people that grew up on it. It was the era of the combination of sports and hip hop and the way they coincided with each other I don't even know how to explain it and we'll never see anything like it again.
"I'm I'm not sure what the future of anyone really looks like I think their marketing could be much better their social media could be much better portraying what AND1 really is and means. if no one markets continues to market how they're marketing and just not putting a lot of effort I sound like I'm really bashing AND1 I feel bad about it but this is just my point of view I'm just worried that there that that culture aspect of it will get lost."
Q: What are some of your favorite Trash Talk T's
A: "Couple of my favorites, "go to church pray that you don't guard me" a classic. Some others are, the school bus driver "I take everybody's school," but go to church pray don't guard me" is definitely one of my favorites. the one I got in the Lakers color way it's yellow with purple and silver letters it says "Grab a bra your game Saggin' "unfortunately that one is just the logo man dunking but another version of it he's literally holding up a bra."
A:" My favorite ones are what I believe and another collector also believes our original samples so on the original samples the graphic is actually on the front and on the back of the shirt it says it has A and one logo on the lower bar on the bottom of it. For the tags there's a normal and one tag and it the black and one tag and then under it is a Hanes beefy T tag OK and all the other regular AND1 shirts are just on AND1 tags but these ones with the print on the front and that and one on the at like those are my favorites a because they're original samples but B because and one shirts low key fit ******* terrible like they're their sizes are all over the place I have youth excels that fit me perfectly they have mental larges that are way too small the proportions are all over and I don't even think anybody knows that they're like the ones with the font on the front and the end one on the **** and the Hanes beefy T and two of the ones that I have the Hanes beefy T ripped out but you can see a white tag but I know what it is but I don't think really anybody actually has an idea that those are like the original sample production shirts but those are my favorite."
Written by Sammy Aronoff