The Winners Of The 2021 Vintage News Awards!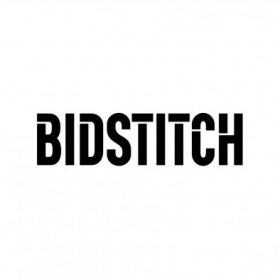 BidStitch
As a send off to 2021, Tom, @cottonuity, host of the vintage news, held his annual Vintage News Awards Show. Community voting was available for 4 major awards: Best Instagram Live Show, Best Vintage Trend, Best Vintage Bootleg Tee and Best Brick & Mortar Vintage Store.
Hundreds of votes came in from across the vintage community, and the results are in!
The winner for Best Instagram Live Show is…

Coffee & J's!
Coffee and J's is hosted by @endoftheworldvintage, @singlestitchclub and @champagneroomwithsinatra. This live show although started during the pandemic, has blown up with popularity and is one of the only live shows that starts early in the morning as opposed to late at night. The show is focused around less the selling of clothes, and more on starting the day off right, and has more of a podcast feel. Its incredibly therapeutic and we recommend it to everyone who wants to learn more about vintage clothing! The live show is hosted every morning at 10am, Monday thru Friday, on Instagram Live.
The winner for Best Vintage Trend is…

True Vintage!
True vintage has skyrocketed in popularity this year, and is set to continue to be some of the most rare, expensive and sought after vintage. As these items get older and older, and peoples fashion tastes "mature", true vintage will continue to soar. Minimalist fashion has constantly trended in the last couple years, especially on Instagram, and things like true vintage sweatshirts, denim and militaria are trending. It seems to be something that once you get hooked on, you really can't let it go. True vintage continues to be some of the most unique pieces which only makes it that more enticing to purchase.
The winner for Best Vintage Bootleg Tee is….

Backstock Co!
Backstock Co blew up in popularity this past year with their all over print modern vintage bootleg shirts. These tees are inspired by original vintage bootleg shirts and their subject matter. From anime to movies to musicians, Backstock has a modern vintage bootleg for every occasion. Our personal favorites are their Mask bootleg tee and Chucky bootleg tee. Backstock is really changing up the vintage game, making modern shirts that many prefer over the vintage originals! Check out Backstock Co on Instagram!
Finally, the winner for Best Brick & Mortar Vintage Store is…

Metropolis NYC!
If you've ever been to NYC, then you've heard of Metropolis Vintage. One of the few and greatest vintage stores in NYC, Metropolis has it all. They have the best and largest selection of Vintage in the entire city, with an owner who's a true OG to the vintage community. Richard Colligan has curated some of the best vintage pieces and has made his storefront seem like a museum of vintage. The walls are entirely covered in grails, and theres never a dull sight in the store. Check out Metropolis Vintage on Instagram for more info!
---
Special thanks to everyone who participated this year in the 2021 Vintage News Awards. We can't wait to see what awesome things 2022 has in store for the world of vintage clothing!