Why are Vintage Peanuts Sweaters so Expensive?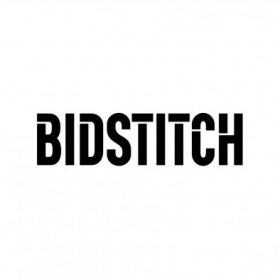 BidStitch
The "Peanuts" comic strip, which ran from 1950 to 2000, has cemented itself as the most read comic of all time. Created by Charles M. Schulz, "Peanuts" was being published in over 2,600 newspapers, with a readership of around 355 million in 75 countries and was translated into over 20 languages. The series includes iconic characters like Charlie Brown, Linus, Lucy, and Snoopy, quickly becoming a cultural phenomenon, spawning a variety of copies and merchandise, with the most notable being the wool and acrylic sweaters and their evolution over the years. "Peanuts" has been adapted into numerous TV shows and movies, including the classic holiday special "A Charlie Brown Christmas" and the popular TV series "The Peanuts Movie." The enduring popularity of "Peanuts" is a testament to the universal appeal of its themes and characters. The relatable struggles of Charlie Brown, the mischievous antics of Snoopy, and the quirky personalities of the other characters continue to resonate with audiences of all ages.
The impact of "Peanuts" on popular culture extends beyond entertainment and merchandise. The comic strip's creator, Charles Schulz, was an influential figure in the world of design and fashion, inspiring artists like Brian Donnelly, better known as "KAWS." Schulz's mischievously loveable group of backyard kids have remained a huge inspiration in the artist's work. KAWS has collaborated with brands like Uniqlo to release a clothing line alongside his art.
Nigo & 'Peanuts'
The most notable designer who draws inspiration from Peanuts is not who you may think. Nigo has always been vocal about his love for Peanuts, saying "it's got its own little twist to it. But it's just always been what I've been interested in—Snoopy is a standard, basic for ages." Most notably, Nigo recently released his own take on the Peanuts sweaters from the 1960s and 1970s under his clothing line 'Human Made'.
Vintage Peanut Sweaters Timeline
1960s – The Golden Age
The 1960s were when the first "Peanuts" sweaters were made and started to rapidly gain popularity as a staple for men and women alike. This decade has always been a huge point of interest for vintage collectors due to the 1960s being generally considered to be the "golden age" for "Peanuts". Designs mostly include block font on the front and back, and usually, a graphic with the most popular designs being from characters like Peppermint Patty and Snoopy as the "World War One Flying Ace."
1970s – Subdued Colors and Simpler Designs
As the 1960s came to a close, the 1970s started to open up, and the popularity of "Peanuts" only continued to rise. The designs changed a little bit, with sweaters adopting a more subdued color palette and simpler designs. This was one of, if not the most, iconic eras for "Peanuts" sweaters, spreading influence all over the fashion industry.
1980s – 90's Preppy Designs and Classic Patterns
With the rise of "preppy fashion" and a more "college-bound" look, "Peanuts" sweaters got a whole new look. Princess Diana is often credited with popularizing the preppy sweater look, and she was seen multiple times wearing "Peanuts" sweaters. Some of the most popular designs from this era include more intricate patterns and designs, like Snoopy and the gang playing sports.
Global influence
Nigo and KAWS are not the only people who have been inspired by the creativity and everlasting spirit of "Peanuts." In 2019, Levi's released a line featuring Snoopy, Charlie Brown, and other characters. Some of the more surprising collaborations have included Goyard and Gucci, collaborating with the "Peanuts" brand to release limited edition collections. The enduring appeal of vintage "Peanuts" sweaters lies in their unique design, craftsmanship, and association with a beloved cultural icon. Often featuring intricate patterns and designs, including images of the "Peanuts" characters or iconic phrases from the comic strip, vintage "Peanuts" sweaters have a rich history and continue to hold a special place in the hearts of many collectors and enthusiasts. Their timeless appeal, association with a beloved cultural icon, and unique design make them a treasured part of fashion history.