Vintage Soccer Jerseys Are Officially Hype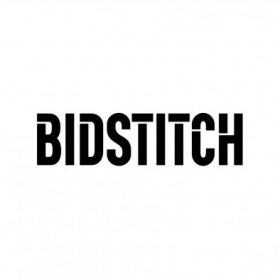 BidStitch
Here at Bidstitch, we have an in-depth perspective on emerging trends in the vintage space. One niche space that has been gaining traction heavily in 2023 in vintage soccer jerseys. Some can attribute this rise to brands like Les Vetements, Gallery Department,, Supreme, and Liberal Youth looking to soccer for inspiration on recent collection pieces. 

Instagram sellers like @saturdaysfootball @vintsoccer, and our interviewee @threadcountfc have made a big business as some of the earliest dealers specializing in vintage soccer jerseys. We caught up with @threadcountfc's Callum Kilby to discuss the striking rise of soccer jerseys within the vintage space. 
---
Who are you?
My name's Callum, I'm 24, I live in Ottawa Canada and I've been collecting vintage soccer items for about 4 years and selling for them for 2 years. My page is ThreadCountFC on instagram and I try my best to give a historical context to all the jerseys I post and wrap up the season the team had while they wore the jersey.
1. What started your interest in vintage soccer jerseys?
Soccer has been my number 1 sport since I was about 10 years old, so growing up I was always up-to date with all the new jerseys from Europe's big clubs as they came out. My Granddad ordered me this weekly British magazine called MATCH! And they always previewed all the newest releases for kits and boots. I would maybe be able to get one a year from my parents and it was usually my favourite club, Arsenal's, but occasionally I would do my research and grab something else. Once I discovered vintage and thrifting, and fashion in general I started to realize I could fit the two together and started collecting vintage soccer items, as well as keeping an eye out for them at the thrift store. A couple years later, thanks to a lot of the connections I've made in the vintage scene, I've been able to have people find soccer gear for me that they come across in their thrifting travels.
2. Why has vintage soccer jerseys seemed to explode in the last few years?
I think as vintage starts to get more established as a mainstream style, people are going to always want to express themselves through their interests or attempt to capture a certain aesthetic. Blokecore is the most recent example of that, with the Adidas Sambas and jean shorts being paired with a vintage soccer jersey being a solid fit. The sport itself is also very popular, especially in Canada with our National Team's success and the overall multicultural background of the country. Compared to other sports, soccer is definitely the most worldly, with every country on earth having their own league, history, rivalries and clubs. Compare that to the NBA, NFL, NHL, and MLB where there is only one elite league, all of which are in North America. There's also something to be said about the fit of a soccer jersey which is very versatile. With dimensions similar to a t- shirt, it can be styled in a number of ways and worn year-round.
3. What are some of the most valuable soccer jerseys youve sold?
The valuable ones are usually the ones I tend to keep for my collection but i have been able to part with a couple bangers. Some of the ones I've sold for over $100 have been; a thrifted 1994 World Cup Germany Apex Windbreaker, a 2002 David Beckham England Home Jersey I found on marketplace, a 2004 Real Madrid David Beckham Home jersey I found on Kijiji, a thrifted Scotland 1994 Home jersey, an Arsenal 2004 away i found on Marketplace, and a 2008 Man United #10 Rooney Away jersey.
4. Any vintage soccer jerseys that you are still looking for or are particularly sought after?
Right now I'm really liking kits that come from between 2000 and 2006 from Nike, Adidas, and Reebok. The fit of the jersey itself is very Y2K and baggy and captures a bit of a different vibe from older and newer jerseys. Almost gorp-core in a way, with a lot of technical motifs and cool silhouettes, these of this was generally baggier but also lightweight. Whereas older jerseys were baggy and heavyweight and the newer jerseys are tight and lightweight. Also template makes it fun to collect kits with essentially the same design. I think while the older kits from prior to 2000 will always be in demand, I think the current demographic of buyers at vintage markets are more nostalgic from an era from when they were kids watching footy. So that means anywhere from 2004-2014, the era where they started watching matches and falling in love with their favourite teams. I'm always looking to expand my collection for whatever it may be but for the moment I'm mostly focused on collecting all the England, Canada, and Arsenal kits. More jerseys with names on the back are also welcomed, and the next step after that would be to start collecting autographed and game-worn items, something I haven't been able to delve into yet.
5. Seem to be more and more celebrities wearing soccer jerseys- you think this has led to the growth in your page?
It's always cool to see celebrities rocking soccer gear, whether or not they follow the sport! I think there are so many styles and options of jerseys that can lend themselves to awesome fits so it's great to see people with influence dripped out. For my page in particular I'm not sure if I get too many followers or interactions on instagram, but in-person at markets I tend to find people checking out the jerseys who don't follow the sport.
6. Tell us about the rarest soccer jersey you own or have owned and how did you find it?
The rarest jersey I own is probably a local club called the Ottawa Wizards which had a tumultuous 2 year existence from 2001-2003 in the Canadian Professional Soccer League. The jersey is an artifact for any Ottawa soccer fan, and probably next to impossible to find one. 
In terms of rare and valuable I have a few that I was very shocked when I came across them thrifting. First is the Republic or Ireland 1994 Home Adidas Home Kit, which was famously worn in World Cup hosted by the USA. The kit features a very neat overlaid shamrock pattern with the classic three stripped adidas neckline. 
Next is this 1991 Asics Sampadoria Home Kit which is made with all the details lazer etched in, so no screen printing or sewing done to the jersey. Very cool piece, the oldest in my collection, and probably my favourite since I'm a big Asics fan. 
All three of these were found thrifting in the city amazingly.