Meet The Woman Behind The Vintage Tees in NOPE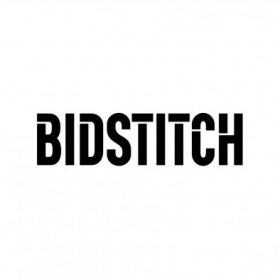 BidStitch
Jordan Peele's newest film NOPE, broke grounds on many levels, but one thing in particular stood out to us as we watched it; the vintage. It's not very often you see fairly popular and expensive vintage tees placed in Hollywood films, and its even better when those same vintage tees add to the design of the character and themes of the movie. NOPE is chock full of vintage, with band tees ranging from the Butthole Surfers, The Jesus Lizard, Earth and the Wipers. We had the awesome opportunity to speak with the woman behind many of these choices, Alex Bovaird.
*Theres plenty of vintage in this film, but for this article we'll be looking mainly at the vintage tees and a few extras. For a more in depth look at the vintage in NOPE, click here.*
Who are you? and how did you get into costuming + film industry?
"I am Alex Bovaird, I am a British girl living in New York and LA . I have always loved film, travel, clothes, history, art and people. Costume design combines all these interests and I happened to be in the right place at the right time – my roommate in New York was trying to find an intern for a costume designer and I decided that I'd put myself forward. The designer was Johnetta Boone, who currently designs Yellowstone, and she took me under her wing. I immediately loved working in film – it's exciting, fulfilling and always something new."
What percentage of the costume budget went towards vintage clothing, and what did that total end up being?
"I would estimate about 30 percent but hard to say – we had a lot of stunts and multiples so these can never be vintage – but I tried to use thrift stores and used clothing whenever I can."
What was the most expensive t shirt they bought for the movie?
"The most expensive T shirt was the Jesus Lizard Tee that Emerald wears , it was about 900 from eBay … I think they go for more just a year later."
Where did you source the vintage for the movie?
"I sourced vintage from Flea markets in LA, Goodwill, Bearded Beagle in LA , Rental houses in LA, and eBay/Etsy."
Was the Scorpion King crew hoodie a genuine hoodie from the set of Scorpion King? Also, was the whole Scorpion King dialogue originally part of the script? How did you source the hoodie?
"The Scorpion King Hoody was arrived at with Jordan, we had to think of a movie that was 20 years old and would have had animal wranglers for it to make sense. We made the graphics and printed the sweatshirt, and aged it down to seem old."
Were the costumes used in the Gordy's Home flashbacks genuine clothing from the 90's?
"Most of the clothing used in the Gordy's Home flashback sequences was genuine 90s , yes. A big scene of the studio audience fleeing was cut, that was mostly authentic. Some of Little Jupe's and Mary-Jo and Gordy's clothes were replicated because of blood resets."
The most prominently visible vintage tees in the movie are The Jesus Lizard tee worn by Emerald, and the Rage Against The Machine tee worn by OJ. Was this an intentional decision for the film?
"About the tees RAGE and Jesus Lizard – yes everything is intentional and has a lot of meaning!"
What happened to the shirts that were used in the movies? are they being kept somewhere?
"All of the costumes get stored with Universal and eventually something happens to them, but I don't know what!"
Do you have vintage pieces in your own personal wardrobe? What are some of your favorites?
"Yes I love vintage clothing. I wear vintage denim and vintage tees to work all the time as I have to do a lot of running around and don't generally look very fancy. My favorite item that I wear over and over again is an oversized LL Bean men's flannel shirt .
Here is actually a very prized vintage hat that I wore most of the shoot of Nope since we were out in the desert. This hat gets more random acclaim when I walk down the street than I've ever had – people love the blockbuster! And here is a picture of an emerald fit which we don't see in its proper glory (in the movie she's leaving over the fence and you don't really see the genius splendor of this vintage vest !! )"
---
Thank you so much to Alex for speaking with us! If you haven't seen NOPE yet, hopefully this article will entice you to go see it! You won't be disappointed! What was your favorite vintage piece from the film? Let us know in the comments!