Why Gorpcore is Taking Over Vintage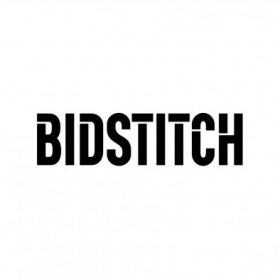 BidStitch
Whether it's on Instagram or TikTok, from Gen Z to Millennials, Gorpcore has been taking over fashion. Especially in vintage, Gorpcore has risen with brands like Arc'teryx, Patagonia and North Face taking over peoples' wardrobes. Vintage pieces from these brands have always been popular and sought after, but more recently prices have been skyrocketing as more people are getting into the look. Vintage Arc'teryx jackets that aren't even waterproof anymore can still catch $400-$500 on platforms like Grailed or Depop with their cropped and tech-y aesthetic. One of the sellers who made the most money on BIDSTITCH is actually a seller who specializes in Gorpcore and vintage pieces from Patagonia and Arc'teryx. We spoke with seller @TrailheadsVTG about how he got into selling the style and what he looks for and appreciates about the pieces he sells.
---
How did you get into collecting vintage Arc'teryx and Patagonia?
"I started collecting pretty soon after I read Yvon Chouinard's book and learned about the history of the brand. The first piece I ever thought was really cool was the MARS R2 fleece. That's what really got me into it. The Arcteryx Delta Jersey was the first Arcteryx piece I ever bought. I still think it's the coolest fleece they ever made".
Why do you think brands like Patagonia is in such high demand right now?
"I think the popularity of outdoor mood-board instagram pages has been driving the current Patagonia craze. Accounts like @wayoutcache have done a really good job of showcasing the history of the brand and making the old stuff really exciting for anybody".
Where do you source most of your items?
"Facebook Marketplace and Mercari have been the go-to spots for Patagonia and Arcteryx grails. Those two and small mountain town thrift stores".
What led you to really center your collection/selling around Patagonia? Why is it special to you?
"Patagonia has such a cool history. The stuff they were making in the 90's is super fun. They were the first to bring colors to outdoor clothing. People have been collecting since before the brand was called Patagonia. Baggies are the best shorts ever made".
In terms of brands like Patagonia, do you see other brands on the come up that thrifters and buyers should start paying attention to?
"A lot of the old Mountain Hardware stuff is pretty cool. The hex nut logo is one of the best out there".

What do you think about the Gorpcore trend? How long do you think it will last?
"I think the gorpcore trend is here to stay for the most part. The gorp memes are getting really good lately so that might scare some people off. Drake might stop wearing Arc eventually but I don't think that will kill the trend. As long as there are pictures circulating of Frank Ocean wearing Arcteryx beanies and Patagonia fleeces the trend will live on. Everyone needs to check out Chillin Island on HBO. The show is Gorp at its finest".
How do you feel about people wearing these technical items, and not using them for their intended purposes? I.e hiking, snowboarding, etc

"These technical items aren't made for riding the train, but at the same time, these brands are doing skate/streetwear collabs. I'm a big proponent of people wearing whatever they want. If you can ski in the same jacket you wear to commute to work, then I'm all for it".