WITCHFINDER Sheds Light on Mexican Bootleg Legend, Resurrección, with New Mini-Documentary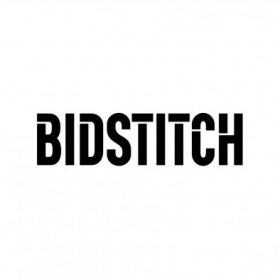 BidStitch
We very fortunately had the opportunity to talk with Jesus, aka WITCHFINDER, who just released his documentary on Mexican Bootleg legend, Resurrección.
What is Resurrección?
Resurrección was born in 1991 when a group of young people started making bootleg t-shirts for rock concerts in Mexico. Owner Hugo Sarmiento would start Resurrección at the age of 17 employing his high school classmates to help with the screen-printing process. Resurrección would stay ahead of the curve making not only band t-shirts but also shirts based off comics, movies, anime and more. These bootleg t-shirts have become holy grails for vintage collectors and have skyrocketed in price.
What makes a shirt a bootleg? Well, normally bands that were signed to record companies would often contract major t-shirt manufacturers and professional licensing companies to print graphics and designs. These "Authentic" shirts usually have a copyright or licensing date somewhere under the graphic. Bootlegs however usually do not have this. Bootleg t-shirts are made by individuals and third-party companies that would often use alternative or even "stolen" graphics, printing on any blank t-shirts they could get their hands on. These shirts would be sold outside of concert venues, parking lots, and corner store bodegas.
Resurrección t-shirts are treasured by collectors for their extraordinary quality and design. The designs are intensely packed with passion and nostalgia, and collectors, like WITCHFINDER, fell in love with the brand.
Who is WITCHFINDER?
Jesus (23), aka WITCHFINDER on IG, was born in Mexico (currently living in Leon, Guanajuato). Growing up, he was always around music. Almost all his family members played in symphony orchestras. Like many of us, he grew up listening to different genres of music, reading comic books and watching movies. As he grew older, his love for these things never faded, and he now collects vintage comics, movies, and most importantly Vintage Resurrección t-shirts. He loves being able to own something that he personally connects with, and that nostalgia really drives him to continue collecting.
How did he get into Vintage?
Jesus actually got into vintage somewhat recently. However, he is not new to being a collector. Prior to vintage t-shirts, Jesus collected comic books and movies. His love for vintage t-shirts started in 2019 when he visited a famous record store in Norway called Neseblod Records, which was known for being a black metal/hardcore music hub. Inside Neseblod Records, Jesus saw for the first time, a collection of around 100+ vintage black metal band tees from the 90's. He had never seen that number of vintage tees before, but immediately knew that they were special. He loved the designs and the unique personality that each shirt carried. Large vintage collections like this are hard to come by, especially in Mexico, so that started the vintage "kick" as we like to call it.
---
How did he start collecting vintage Mexican bootleg shirts?
Since Jesus grew up in Mexico, these Mexican bootleg shirts were always around him. To him they were normal, and he even owned some shirts of his favorite bands as a teenager. He would also see cousins and other family members wearing vintage Mexican bootlegs that they bought back in the day. After his Norway encounter in 2019, Jesus would come back to Mexico with a newfound love and respect for vintage t-shirts, which would lead him to the "hometown" favorite of Resurrección Mexican bootlegs.
How did the Resurrección documentary happen?
The brand Resurrección is actually still in business today, although they make different products than they did in the 90s. Jesus told us that many people hit up the Resurrección store and owners constantly trying to see if they extra stock of old 90s bootlegs to purchase. Jesus, already having his own collection of Resurrección shirts, had different motives to contact the owner. He ended up connecting with one of owner, Hugo Sarmiento, and they talked Resurrección's resurgence in popularity in the vintage community. After forming that relationship, Jesus mentioned the idea of making a Mexican bootleg mini documentary featuring brands like Resurrección and Peyote (another popular Mexican bootleg shirt brand).
Jesus would meet with a fellow Mexican vintage collector Eduardo Carrillo, aka siempre.sale.vintage on IG, in March of 2021, who was a helpful friend in the process of creating the documentary. Jesus would then work the next 6+ months, working on his documentary. The documentary was released on September 24, 2021 and features exclusive interviews and sneak peeks at the personal collections of Resurrección owner Hugo Sarmiento. Theres too much information to cover in this one article so please check out the documentary on Youtube (below)!
Huge shoutout to Jesus, aka WITCHFINDER, for letting us interview him and sharing exclusive knowledge and photos!